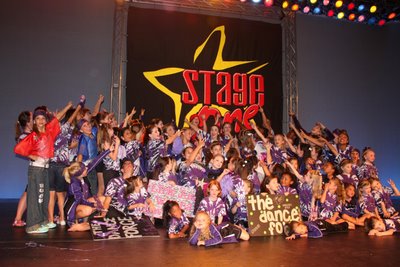 The kids of the Dance Force of Clarksville have done it again bringing home the excel and spirit awards. Each of the children embodied the true spirit of competition. Along with the amazing honors they received 19 Gold, 37 High Gold and 21 Platinum's.
Overall Awards were Little Bird 8th, Can't turn You Loose 10th, Proud Mary 7th, Skat Strut 7th, Strings 8th, Jailhouse 9th, Sea Cruise 4th, Hoping & Wishing 10th, Loves Me Like A Rock 4th, Groovin 4th, I Wish 3rd, Diva Chicks 6th, Buck Wild 2nd, Swing 8th, Say 1st, Viva La Vida 2nd, Til I Get To You 7th, November 1st, Proof 1st, Touch 4th, Dream 10th, How Deep 5th, Righ Man 8th, Hardest Word 2nd. «Read the rest of this article»
In society today, much can be said about the loss of family values, and of in some respects discipline.
I do not condone abusive punishments, but I do discipline to my daughters when it is necessary. Many times this can be done with a simple look and order to "go to your room," and at other times it involves taking away a prized possession, or possibly more severe actions such as grounding. Fortunately for both of us, this works well and ensures that our daughter obeys her parents, and is respectful to others both elders and other children. «Read the rest of this article»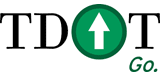 Nashville – The Tennessee Department of Transportation will begin making major improvements to a busy Clarksville intersection early next month. The work will be taking place at the intersections of Riverside Drive/Kraft Street (US 41A) and North 2nd/New Providence Boulevard (SR 12 at SR 13), and will include the removal of the existing riding surface, installation of new asphalt, curb, gutter, sidewalks, and storm drain system. The intersection will also be widened to include additional turn lanes and crosswalks.
Lane closures and traffic shifts will begin within the next two weeks and will remain in place until the project is completed in November 2009. Temporary closures of Riverside Drive and Kraft Street will also be necessary during construction. Portable message signs will be installed at several locations in Clarksville to alert motorists of the construction. Drivers are urged to seek an alternate route around this work zone.
For more information on this or any other TDOT road construction project or for weather-related road closure information, visit the TDOT Web site's dynamic TDOT SmartWay Information System at http://www.tn.gov/tdot/tdotsmartway/.  Travelers can also dial 511 from any land-line or cellular phone to access valuable information about travel conditions anytime, or log on to www.TN511.com.  TDOT is also on Twitter.  For up to date traffic information for the Nashville area follow Nashville511 on Twitter or follow TN511 for statewide updates.