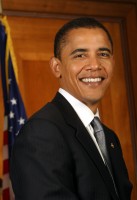 This weekend, our family will join millions of others in celebrating America. We will enjoy the glow of fireworks, the taste of barbeque, and the company of good friends. As we all celebrate this weekend, let's also remember the remarkable story that led to this day.
Two hundred and thirty-three years ago, our nation was born when a courageous group of patriots pledged their lives, fortunes, and sacred honor to the proposition that all of us were created equal.
Our country began as a unique experiment in liberty — a bold, evolving quest to achieve a more perfect union. And in every generation, another courageous group of patriots has taken us one step closer to fully realizing the dream our founders enshrined on that great day.
Today, all Americans have a hard-fought birthright to a freedom which enables each of us, no matter our views or background, to help set our nation's course. America's greatness has always depended on her citizens embracing that freedom — and fulfilling the duty that comes with it. «Read the rest of this article»
A monthly column by TDOT Commissioner Gerald Nicely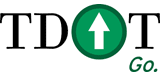 Famed English statesman Sir Francis Bacon once made the still-meaningful statement that knowledge is power.  However, to gain knowledge you must have access to information.  TDOT provides several ways for drivers to get traffic information, both before leaving home and while traveling in Tennessee.
TDOT SmartWay is Tennessee's intelligent transportation system which uses advanced information technologies to improve the safety and operation of highways.  An important component of TDOT SmartWay is TN511.  Travelers anywhere in Tennessee can get information on road and travel conditions, incidents, and construction on state highways by simply calling 511 from land lines or cell phones.  Since becoming operational in August of 2006, TN511 has logged nearly two million calls.  Callers to the system can connect to 511 systems in our bordering states as well, where available.  TDOT is also utilizing the social networking tool, Twitter, to send alerts to followers about roadway conditions across the state or by region.  TDOT began utilizing the service in mid-May and currently has more than 1,000 followers. «Read the rest of this article»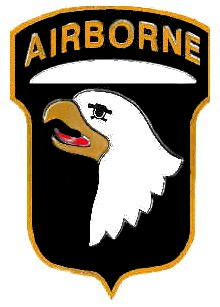 FORT CAMPBELL – Twenty-five Fort Campbell Soldiers and family members will join The President of the United States during the July 4 celebration on the South Lawn of the White House.
Members of 4th Brigade Combat Team, 101st Division Special Troops Battalion and the Warrior Transition Unit will attend the event.
Soldiers and family members will spend Independence Day with the President and join him during the White House Salute to the Military. The event recognizes our troops and celebrates their accomplishments as
well as those who support their service and sacrifice.
The city of Clarksville held their annual Independence Day Celebration yesterday evening.The event also honors our soldiers, both active duty and veterans and their contributions in securing our freedoms. There was food, fun and entertainment for the entire family. Clarksville Online was on hand to capture these images of the festivities.
More images are available below the fold. «Read the rest of this article»
Noted author to present African American Genealogy Workshop at the Tennessee State Library Archives. Free event is open to public. Early reservations are encouraged due to limited seating.
The Tennessee State Library and Archives will play host to an African American Genealogy Workshop presented by award-winning author John F. Baker. The one-day workshop will be held on Saturday, July 25, from 9 AM until 10:30 AM. The TSLA is located at 403 Seventh Avenue North, Nashville. The workshop is free and open to the public.
Baker will discuss African American genealogy as told through his own genealogical research which resulted in his recently published book, The Washingtons of Wessyngton Plantation: Stories of My Family's Journey to Freedom.
Baker discovered the story of his ancestors quite by accident when he saw a photograph of four former slaves, entitled, "Black Tennesseans," in a seventh grade social studies book. Later he learned that two of them were his grandmother's grandparents. Baker has lived his entire life just a dew miles from Wessyngton Plantation in a town populated by hundreds of descendants of its former slaves. «Read the rest of this article»