A monthly column by TDOT Commissioner Gerald Nicely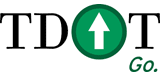 Famed English statesman Sir Francis Bacon once made the still-meaningful statement that knowledge is power.  However, to gain knowledge you must have access to information.  TDOT provides several ways for drivers to get traffic information, both before leaving home and while traveling in Tennessee.
TDOT SmartWay is Tennessee's intelligent transportation system which uses advanced information technologies to improve the safety and operation of highways.  An important component of TDOT SmartWay is TN511.  Travelers anywhere in Tennessee can get information on road and travel conditions, incidents, and construction on state highways by simply calling 511 from land lines or cell phones.  Since becoming operational in August of 2006, TN511 has logged nearly two million calls.  Callers to the system can connect to 511 systems in our bordering states as well, where available.  TDOT is also utilizing the social networking tool, Twitter, to send alerts to followers about roadway conditions across the state or by region.  TDOT began utilizing the service in mid-May and currently has more than 1,000 followers.
The TDOT SmartWay system web site gives visitors views of traffic cameras and other information by visiting www.tn.gov/tdot/tdotsmartway.  Through a partnership with the Tennessee Highway Patrol and other local law enforcement agencies, crashes on our interstate system are reported immediately and placed on the TDOT SmartWay web site and on TN511 to ensure accurate, timely information.  In Tennessee's urban areas, large overhead message signs alert motorists of problem areas as they travel, allowing them the opportunity to take another route.  This also helps reduce the potential for secondary crashes caused by drivers encountering unanticipated backups.  Nashville, Knoxville and Memphis have fully integrated TDOT SmartWay systems which include Highway Advisory Radio stations, which are AM stations that broadcast traffic tie-ups.  Chattanooga's full system will be in place by 2010.  TDOT's first rural SmartWay components are also now available along Rockwood Mountain and throughout the rural areas of East Tennessee.  Additionally, a fog warning system has been implemented along I-75 between Chattanooga and Knoxville, utilizing message boards and other tools to alert motorists to heavy fog in the area.
TDOT also continues to use traditional methods to keep motorists informed.  The department has partnered with the Tennessee Department of Tourist Development to distribute traffic and travel information, such as free statewide maps, to travelers at Tennessee welcome centers.  Recently, specially-prepared informational maps were given to travelers explaining the extended closure of a section of I-40 in Knoxville, part of TDOT's SmartFIX40 accelerated construction project.  We also continue to work with Tourist Development on informational projects such as placing tourist-oriented guide signs along our roadways.
Using information sharing systems, such as the TDOT SmartWay system and TN511, and cooperating with our partner agencies, TDOT will continue to work diligently to keep Tennessee motorists informed and in motion.