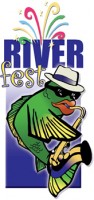 This year's Riverfest Celebration is set to take place September 11 and 12. Preparations for this year's festivities are already well underway.
In 2008, the City of Clarksville introduced the new mascot for the Riverfest Celebration. The animated fish character will serve as the face of Riverfest again this year and for years to come.  Each year the mascot will be doing a different Riverfest activity.  Now, we need the public's help in naming the Riverfest fish.
We are inviting the public to help us choose a name for our festive fish. If you have a suggestion, we would like to hear it.  If your name is chosen, you will receive an exclusive 2009 Riverfest V.I.P. Package that includes a framed 2009 Riverfest poster, Hospitality room passes and Meet & Greet opportunities for available performers. «Read the rest of this article»
Despite tight revenues, state finishes fiscal year on schedule, lawmakers save jobs, education programs. (See complete text below of newly published Public Chapters of the Tennessee Code Annotated.)
NASHVILLE – While several other states struggle to close out the fiscal year ending Wednesday, Tennessee has already published new laws passed during its recently completed legislative session.
"We didn't have a $24 billion shortfall in revenue like the legislators in California are struggling with, but it was still a tight budget year in Tennessee," Senator Lowe Finney of Jackson, incoming chairman of the Senate Democratic Caucus, said.
Still, we were able to protect our better schools program – pre-K in particular – and we can move ahead with projects that will put Tennesseans back to work.
That's good for our families, our hometown economies and our state revenue. As more jobs begin to open up – thanks to projects like the West Tennessee industrial megasite – we can build a stable tomorrow for Tennesseans.
Among the laws now in effect:
Increased energy efficiency is now required in state buildings and vehicles.
Sex offenders are prohibited from being within 1,000 feet of certain places where children are likely to gather.
Tennessee driver's licenses now print birthdates larger to make them easier for retailers to read.
Vending machines installed on state property after July 1 must use energy efficient lighting, and the new lighting must be installed on any that are repaired.
«Read the rest of this article»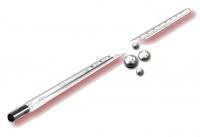 The Montgomery County Health Department wants to help the community by decreasing the amount of health risks in homes. Starting July 13, 2009, the Health Department, in partnership with the Tennessee Department of Environment and Conservation, will serve as a permanent collection site for the disposal of fever mercury thermometers.
The mercury inside these thermometers poses a health risk, especially to young children, if the glass that contains it is broken. Not only is the liquid dangerous, but also the vapors released. Trying to sweep or vacuum up a spill only releases more vapors into the air. «Read the rest of this article»