We are in a slow period for flowers blooming. The spring flowers are long gone, the end of summer and fall flowers are not up yet. Right now you can see Wild Petunia, Queen Anne's Lace (not native), Butterfly Weed (an orange milkweed, which unfortunately visitors keep breaking off, so you may or may not be able to see the flowers), clovers, Lopseed, Virginia Knotweed, Wild Potato Vine, Naked-stem Tick Trefoil, Downy False Foxglove, Pencil Flower, and my favorite right now, the Yellow Passion Flower, which is a relative of the much more showy purple, white and yellow state wildflower of Tennessee.
«Read the rest of this article»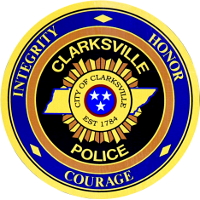 The Clarksville Police Department is asking for the public's assistance to identify the Aggravated Robbery suspect in the attached photos.   On July 6, 2009, around 11:00 p.m., the suspect walked into a business at 1800 Madison Street (Exxon-On the Run) and told the clerk "Give me the money".  He then reached into his pocket to indicate that he had a weapon.  The suspect was given the money and fled, by foot, from the scene.
If anyone can identify the unknown suspect, please call Detective Kevin Rushing, 931-648-0656, ext 3010, or you may anonymously call the TIPSLINE,  931-645-8477.
Austin Peay State University will break ground on Friday for the new Chemical Engineering Technology Facility (CEFT).
The groundbreaking will be held at 10:30 a.m., Friday, July 10 at the corner of Eighth and College streets across from the Sundquist Science Complex. The public is invited to attend.
Under a $6.4 million grant from the state, APSU will build the new lab facility on campus and work with both the Tennessee Board of Regents and the Tennessee Higher Education Commission to offer an associate degree program in chemical engineering technology. «Read the rest of this article»