TDOH reports some tick-borne illnesses on the rise

NASHVILLE – Summer is the peak time for people to be bitten by ticks and mosquitoes, which may carry diseases that can infect humans. The Department of Health tracks cases of these diseases and has noted a recent increase in human cases of Rocky Mountain Spotted Fever and Ehrlichiosis, both of which are transmitted through tick bites. TDOH urges Tennesseans to follow commonsense precautions to protect themselves and help reduce the risk of illness.
Statistics from the TDOH Communicable and Environmental Diseases Services show a moderate increase of 65 confirmed cases of Rocky Mountain Spotted Fever statewide for this year, compared to 46 for the same period last year. CEDS also reports 17 confirmed cases of Ehrlichiosis statewide so far this year, compared to 14 for this time in 2008.
"Increases in these illnesses typically occur during the summer months. The increased number of cases this year compared to last year is a reminder of the importance of preventing tick bites and controlling ticks around our homes," said John Dunn, DVM, PhD, public health veterinarian with TDOH. "If you do find a tick on your skin, removing it promptly will reduce your risk of illness."
Ticks are common in Tennessee, and can be found on lawns and in household landscaping as well as wooded areas. These precautions can help you protect yourself in environments where ticks are present: «Read the rest of this article»
With Congress debating how to reform America's health care system, a new survey report reveals that Tennessee's small business owners, including the self-employed, are struggling to afford healthcare coverage and have strong opinions on how health reform should be shaped. The report – "American Health Care Reform: Serious Business for Tennessee's Small Businesses" – illustrates small business owners' concerns and preferences for reform.
"This study provides new insight into the opinions of small business owners across Tennessee and shows their preferences for health care reform issues," says Craig Anne Heflinger, professor of human and organizational development in Vanderbilt University's Peabody College of Education and Human Development and a coauthor of the report.
Key findings from the report include:
79% report they are "really struggling" to afford the cost of health coverage.
61% believe that reforming health care now is a step to getting the economy back on track
73% report everyone should have a choice between quality, affordable public and private plans
88% report that it will be a significant challenge in the future to offer health insurance coverage to employees
70% want more public oversight of private insurers
61% agree that the government should play a stronger role in guaranteeing access to quality, affordable health care.
«Read the rest of this article»
Like the ancient Roman god, classical studies looks both to the past and the future.
Clarksville, Tenn., a city of 125,000 on the Tennessee–Kentucky border, is best known for its proximity to the sprawling Fort Campbell Army Base. The town takes pride in attracting new industry and bills itself as the "Gateway to the New South."
But Clarksville is also a place that "represents the perfect circle of classical studies," says Professor Barbara Tsakirgis, chair of Vanderbilt's Department of Classical Studies. "Throughout the years I've been at Vanderbilt, we've had a steady stream of high-school students come to us from Clarksville."
What is it about Clarksville and classical studies? "There are five Latin teachers there," Tsakirgis says, "and we trained four of them." «Read the rest of this article»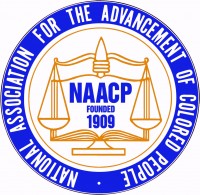 The Nashville Association of Black Journalists along with NAACP Nashville Branch and Tennessee State University are hosting a advanced screening of the CNN documentary Black in America 2 on Thursday, July 16 from 6:00p.m.-8:30p.m. at TSU's Avon Williams Building in Downtown Nashville, Tennessee. This event is free and open to the public.
Immediately following the screening there will be a Town Hall meeting, Vicki Yates from WTVF News Channel 5 will serve as the Mistress of Ceremonies.
For more information contact or 615-329-0999