Editor's Note: I strongly recommend everyone to go and view the News Channel 5 story and videos on this subject as well!
Springfield –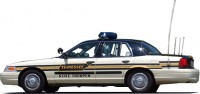 Tennessee Highway Patrol (THP) troopers are being punished for failing to issue a specific number of speeding tickets in at least one part of the state. Attorney Fletcher Long provided WTVF-TV with a copy of what THP Sergeant Clifford M. Babits posted on the wall of the Troop C station in Robertson County. The Tennessee Highway Patrol's Toop C also covers Montgomery County.
"I can no longer justify fives on evaluations for troopers not producing activity," Babits wrote. "I require three things. 1. Answer the radio, 2. Work your crashes, and 3. WRITE TICKETS. I take some of the blame for not properly motivating ya'll in the area of activity. Overall activity last year (2008) was well below the district average… Because activity plays such a high part of an everyday road trooper's requirement, it is going to weigh heavy on yearly evaluation scores."
«Read the rest of this article»
MEMPHIS — At a time of spiraling health care costs, speech therapy is one free benefit many parents can appreciate. If your child stutters, he or she may be eligible for free speech therapy in school.
Under federal law, public and private schools must provide special education services such as speech therapy to children, even preschoolers, who need them. "Unfortunately, many parents aren't aware that this free resource exists and that it can save them hundreds of dollars in health care costs," said Jane Fraser, president of the Stuttering Foundation. "Stuttering therapy may not be covered by employer-based health insurance either."
The Stuttering Foundation recently published a new brochure, Special Education Law and Children Who Stutter, which explains how parents can obtain speech therapy for a child through the school system. It takes some of the mystery out of the process by explaining how schools evaluate a child's special needs and suggests what parents can do if they disagree with the outcome. «Read the rest of this article»


Billy Dunlop Park will be closed to the public from July 13th-25th. The park is located on Needmore Road between 101st Parkway and Tiny Town Road.  The Boy Scouts and Girl Scouts will be using the park during these days for private events.  The park will reopen to the public on July 25 at noon.  We are sorry for any inconvenience this may cause.  Please feel free visit any of the City of Clarksville's other park facilities.  For a complete list of parks and locations, visit www.cityofclarksville.com/parksandrec.