NASHVILLE – In an effort to help you keep more informed about issues important to you, State Representative Joe Pitts will be issuing a series of reports over the next several months. If you have questions or need additional information about any of the issues discussed in these reports, please let him know. This report is on education in Tennessee.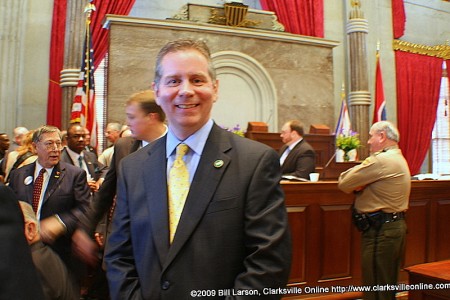 In a difficult economy, many state governments have turned to cutting education funds in order to make up the difference in revenue shortfalls. In Tennessee, we recognize that a child's ability to receive a quality education is potentially the most important event in their lives and that opportunity must be protected, even in difficult financial times.
This year, the General Assembly passed the budget keeping the Pre-K funds in place on a recurring basis, instead of the risky ruse of using lottery reserves for this necessary program. The state is required to continue paying for the program in future years and not be subject to cuts based on limited resources. Also included in our budget was funding for scholarships for our National Guard veterans.
The following is a list of legislation that I voted for and was passed by the Tennessee General Assembly with an effective date of July 1, 2009
Public Chapter 38 – As enacted, removes restrictions on commercial advertising on school buses that requires such advertising to be composed of black lettering on a white background; prohibits advertisement of individual food items that, pursuant to law, cannot be sold via vending machines to students in pre-K through grade 8. – Amends TCA Section 49-6-2109(e).
Public Chapter 127 – As enacted, places restrictions on universal mental health testing, or psychiatric or socioemotional screening of juveniles; requires certain consent by a juvenile's parent, guardian, legal custodian, or caregiver before such testing can occur. – Amends TCA Title 9, Chapter 4 and Title 49, Chapter 2, Part 1.
Public Chapter 153 – As enacted, requires, rather than encourages, school districts to include certain criteria in policies prohibiting harassment, intimidation, or bullying. – Amends TCA Section 49-6-1016.
Public Chapter 160 – As enacted, authorizes courts to notify the school of a child who is adjudicated delinquent based on an offense for which school notification is not mandatory under law. – Amends TCA Title 37, Chapter 1 and Title 49, Chapter 6.
Public Chapter 262 – As enacted, removes requirement of passage of the Tennessee comprehensive assessment program tests in order to receive a full diploma; provides for end-of-course assessments; revises lottery scholarship day provisions. – Amends TCA Title 49.
Public Chapter 283 – As enacted, restates provisions governing reporting of suspected child abuse by personnel of educational institutions and release of related records. – Amends TCA Title 10; Title 37 and Title 49.
Public Chapter 315 – As enacted, requires written referrals for student's behavior to be returned to faculty or staff member issuing the referral; referral to be kept in a student discipline file and not part of student's permanent record. – Amends TCA Title 49, Chapter 6.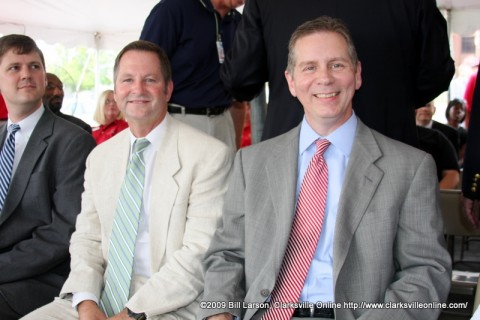 Senator Tim Barnes and I sponsored legislation (Public Chapter 204) changing the American History course requirements for a baccalaureate degree. Students enrolled in Tennessee Board of Regents schools were required to take 6 credit hours of American History but their UT counterparts did not have the same requirement. That presented problems for students transferring from one school to another. Now both systems follow the same guideline which help our college students and prevents them from repeating courses over time. This legislation was brought to me by a constituent that felt that Board of Regents colleges such as Austin Peay should be in line with the University of Tennessee system so that credits would be transferable from one system to the other.
It was a privilege to co-sponsor legislation (HJR 0079), passed by the House of Representatives, and is awaiting passage by the Senate that calls on the citizens of Tennessee to assure that every child is in a safe place reading together with a caring adult. It also states that the Tennessee General Assembly enthusiastically endorses NEA's and TEA's "Read Across America" program and recommits our state to engage in programs and activities to make America's children the best readers in the world.
If you have ideas for laws that should be passed, that need to be repealed, or you need assistance dealing with any state departments, or about issues involving a state agency or department, please do not hesitate to get in touch with me by e-mail at or by phone as 1-800-449-8366, ext. 12043.