Award-winning novelist and short story writer William Gay will give a public reading of his work at Austin Peay State University on July 14. Gay will read from his work at 7 p.m., July 14 in Room 303 of the APSU Morgan University Center. This reading is free and open to the public.
Gay, a Tennessee native, emerged upon the literary scene later in life, not publishing his first novel, "The Long Home," until after he was 40. Critics and readers, however, were quick to notice his talent, placing him among such luminaries as William Faulkner and Cormac McCarthy. «Read the rest of this article»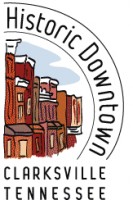 The July installment of this year's Jammin' in the Alley concert series will take place Friday, July 17, on Strawberry Alley in downtown Clarksville.
Beginning this month, concerts start at 7:00p.m.  Starting closer to sundown and escaping the daytime heat should allow for a more enjoyable evening.
This month's free concert features Chris Robertson and The Country Music Band.  The group is sure to keep concert goers on their feet with their renditions of classic country favorites and band originals inspired by the likes of country legends like Merle Haggard.
«Read the rest of this article»
WASHINGTON – The U.S. Department of Housing and Urban Development today issued its 2008 Annual Homeless Assessment Report to Congress, a national study that explores changes in homelessness nationwide. HUD's assessment concludes that while overall homelessness in America held fairly steady from 2007 to 2008, the number of homeless families, particularly those living in suburban and rural areas, increased.
In addition to the annual report, HUD Secretary Shaun Donovan announced that HUD will, for the first time ever, begin measuring homelessness on a quarterly basis to gain a better understanding of the impact of the current economic crisis on homelessness. The first "Homeless Pulse Project" for the first quarter of 2009 is now available.
«Read the rest of this article»

WASHINGTON – U.S. Rep. John Tanner and the House of Representatives passed a bill that includes investments Tanner requested in Fort Campbell facility improvements and encourages construction of a veterans' nursing home in Montgomery County.
The 2010 Military Construction and Veterans Affairs Appropriations Act passed the House Friday by a vote of 415-3. It includes the following investments requested by Congressman Tanner: «Read the rest of this article»

F&M Bank has announced the addition of Yolanda Stewart as a mortgage lender, working in the bank's St. Bethlehem office at 2601 Wilma Rudolph Blvd. Stewart has been a mortgage lender since 2001, following an extensive military career that culminated at Ft. Campbell.  In addition to her F&M lending responsibilities, Stewart continues military service as an Army Reserve officer and assistant professor in the Military Science Department at Austin Peay State University where she trains future officers enrolled in the school's ROTC program. «Read the rest of this article»