For eleven years I pleaded with my elderly father to allow a caregiver to help him with my ailing mother, but after 55 years of loving each other he adamantly insisted on taking care of her himself. Every caregiver I hired to help him sighed in exasperation, "Jacqueline, I just can't work with your father—his temper is impossible to handle. I don't think he'll accept help until he's on his knees himself."
My father had always been 90% great, but boy that temper was a doozy. He'd never turned it on me before, but then again I'd never gone against his wishes either. When my mother nearly died from an infection caused by his inability to continue to care for her, I flew from southern California to San Francisco to try to save her life—having no idea that in the process it would nearly cost me my own. «Read the rest of this article»


Summer Youth Program sites will have their final day on July 16.  Kids have spent six weeks learning new skills, playing games, acting, exploring new cultures, swimming, discovering healthy eating habits and much more.
On Thursday, July 16 Summer Playhouse students will put on their summer performance 'Hansel and Gretel' for everyone to enjoy.  The play begins at 1p.m. at the Roxy Regional Theatre.  Come early as seating is on a first come/first serve basis.
On Friday night, Summer Youth Program kids and their families are invited to attend "Family Night Out" at the Burt-Cobb Community Center (101 Franklin Street). The night will be full of fun games and activities for the entire family to enjoy.   Activities begin at 6p.m.
City officials will break ground on the new Marina and Redeveloped Fairgrounds Park Thursday, July 16.
The public is invited to attend the ceremony, which takes place at 10a.m. at Fairgrounds Park.  Refreshments will be available to guests.
Construction on the new Marina and Fairgrounds will begin shortly after groundbreaking and the marina is set to open to the public in the fall of 2010. New amenities at the Marina and Redeveloped Fairgrounds Park will include ball fields, an amphitheatre and new recreational facilities.
«Read the rest of this article»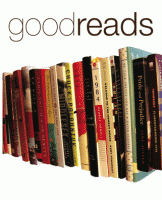 Last week an online acquaintance and fellow COL contributor, Chris Lugo, emailed me an evitation to join goodreads.com.  My first reaction was "Oh no, not another time wasting, social networking site."  But to my surprise, I have found it to be very useful, and most definitely not a waste of time –in fact it saves me time.
Let me give you some back story.  When I read a book, I use a blank sheet of paper as the bookmark.  As I read, I jot down ideas for what I might want to read next.  So by the end of a book, I have a bookmark with scribbles like, the Whiskey Rebellion, Michael Parenti, or The Flying Burrito Brothers (I also jot down artists/songs for further consideration from pandora.com, but that is another review entirely.)  I take those scribbles and head to the Clarksville-Montgomery County Public Library's website and search to see what hits look interesting.  So far, this process has been very rewarding, yet somewhat time consuming. «Read the rest of this article»