Vote Against House Ways & Means Reform Bill is a Vote Against Fixing Our Broken System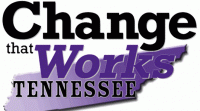 JACKSON – By voting against America's Affordable Health Choices Act of 2009 (H.R. 3200) before the House Ways & Means Committee, Rep. John Tanner voted against fixing our broken health care system.
"When I see Congressman Tanner voting against acting now to improve health care, it tells me that he's profoundly out of touch with ordinary working people in West Tennessee," said Ella Parham of Jackson. "I was looking forward to retirement after my career as a teacher. Now I have to keep working to help pay for health care. Failing to fix health care is not an option. We can't afford to wait any longer for real health care reform." «Read the rest of this article»


The weekly Clarksville Parks and Recreation Department Recreation Report provides Clarksvillians with a glimpse at the activities and events that are available from the Parks and Recreation Department for them to enjoy together as a family. This weeks highlights include:
Jammin' in the Alley
Movies in the Park
Summer Youth Program
Adult Softball
Concerts in the Park
Downtown Market
Riverfest Fish Naming Contest
Billy Dunlop Park Closed
«Read the rest of this article»
Purchase of Home or New Vehicle Could Generate Tax Break

NASHVILLE – If you're considering buying a main home or a new vehicle, the Internal Revenue Service wants you to know you may qualify for a tax credit or a deduction after the purchase.
"Qualifying homebuyers generally can file for the First-Time Homebuyer Credit immediately after they purchase a home," said IRS spokesman Dan Boone. "However, the deduction for buying a new vehicle is taken when you file your 2009 tax return next year."
Homebuyers can get a tax credit, while new vehicle buyers can get a tax deduction. A tax credit comes directly off the taxes you owe, while a deduction lowers your taxable income, indirectly reducing your taxes. «Read the rest of this article»