Vote Against House Ways & Means Reform Bill is a Vote Against Fixing Our Broken System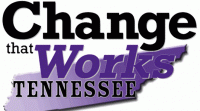 JACKSON – By voting against America's Affordable Health Choices Act of 2009 (H.R. 3200) before the House Ways & Means Committee, Rep. John Tanner voted against fixing our broken health care system.
"When I see Congressman Tanner voting against acting now to improve health care, it tells me that he's profoundly out of touch with ordinary working people in West Tennessee," said Ella Parham of Jackson. "I was looking forward to retirement after my career as a teacher. Now I have to keep working to help pay for health care. Failing to fix health care is not an option. We can't afford to wait any longer for real health care reform."
Tennesseans need reform now in order to save their hard-earned wages. Since 2000 alone, average family premiums have increased by 77 percent in Tennessee, at a rate almost 3 times as fast as wages. Tennessee businesses and families pay an extra $900 per year on premiums as a direct result of subsidizing the costs of the uninsured.
"Thousands of Tennesseans are standing up and speaking out about the need for reform that provides access to quality, affordable health care for every man, woman, and child,? said Tony Cani, State Director of SEIU's Change that Works campaign in Tennessee. "Putting the brakes on meaningful reform means doing nothing to hold down costs, doing nothing to help working people get secure health care, and doing nothing to protect the quality of health care. Rep. Tanner should stand with Tennesseans, not the special interests."
About Change That Works
Change That Works is a grassroots campaign of the Service Employees International Union. We are working families and community allies united to win guaranteed, affordable health care for all.