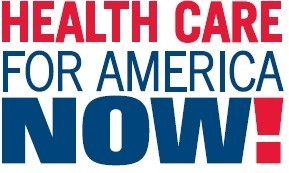 Nashville – Health Care for America Now (HCAN) – the nation's largest health care campaign – expressed disappointment with Congressman Tanner's NO vote on health care reform, and hopes that Congressman Gordon will reconsider, especially given the bill's support by the American Medical Association.
H.R. 3200 provides significant benefits to rural areas that have large numbers of self-employed and small businesses, a larger proportion of uninsured people, a shortage of primary care providers, and almost no competition within the insurance industry.
"Median household income in rural areas is only 77% that of non-rural households, and compared to their urban counterparts, rural residents are 70% more likely to be under-insured, so it seems especially strange that congressmen representing such rural districts would not support health care reform," said Georgia Weindling of the Tennessee Chapter of Health Care for America Now.  "People in rural areas really need help, and they shouldn't have to drive all the way to Nashville to get it." «Read the rest of this article»
Cooling at the Cave will be held at the entrance of Dunbar Cave on Saturday, July 25, from 4:00 p.m. untill 6:00 p.m.
Back before there was such a thing as air conditioning, people in this area would gather at Dunbar Cave to enjoy the 58 degree naturally cool air coming out of the cave entrance. While the men worked at jobs during the day, the women, their children and pets would escape the heat by lounging at the cave entrance.  Sometimes the men would join the family for a dinner picnic at the cave.  Tables and chairs were provided where people could play card games and bingo.  At night the tables were pushed aside to make an area for music and dancing.
«Read the rest of this article»
On May 25, 2005, I opened an account with Clarksville Gas and Water Department, and gave a $225 deposit, which I was told would be refunded after four years. Four years later, on May 26, 2009, I applied for the return of my deposit. The clerk and her supervisor told me that new policies instituted by new management prohibit returns until after service ends, and "THE CITY CAN DO WHATEVER IT WANTS".
I filed suit, charging breach of a legal contract, diversion, and unfair trade practices. No attorney arrived to represent the city in General Sessions Court on July 8, so Judge Shelton phoned the city attorney, Lance Baker. He later met with me, which gave me the opportunity to explain my case and share the evidence. We then went before the clerk, who reset my case for a two-hour trial before Judge Grimes on November 9th. «Read the rest of this article»