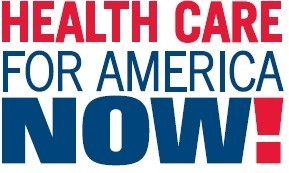 Nashville – Health Care for America Now (HCAN) – the nation's largest health care campaign – expressed disappointment with Congressman Tanner's NO vote on health care reform, and hopes that Congressman Gordon will reconsider, especially given the bill's support by the American Medical Association.
H.R. 3200 provides significant benefits to rural areas that have large numbers of self-employed and small businesses, a larger proportion of uninsured people, a shortage of primary care providers, and almost no competition within the insurance industry.
"Median household income in rural areas is only 77% that of non-rural households, and compared to their urban counterparts, rural residents are 70% more likely to be under-insured, so it seems especially strange that congressmen representing such rural districts would not support health care reform," said Georgia Weindling of the Tennessee Chapter of Health Care for America Now.  "People in rural areas really need help, and they shouldn't have to drive all the way to Nashville to get it."
The bill also addresses racial disparities in health care such as higher infant mortality and shorter life expectancy.
"I am really disappointed that Congressman Tanner voted against H.R. 3200 in the sub-committee meeting.  In Tennessee, 46% of African American women receive no prenatal health care.  For this reason along with others, we are reaching out to him to discuss his reasons for voting against this bill in the committee and seeking his support," said Gloria J. Sweet-Love, president of the Tennessee State Conference NAACP.
Health Care for America Now urges Members of Congress to keep the legislation moving forward and not miss this opportunity to reform our health care system.  By making health care more affordable to individuals and small businesses, establishing a public health insurance option, and ending discrimination against those with pre-existing conditions, H.R. 3200 deserves the support of every member of Congress.
For more information
Contact:
Georgia Weindling  (615) 309-8012
Gloria J. Sweet-Love  (731) 660-5580
About Health Care for America Now
Health Care for America Now (HCAN) is a national grassroots campaign of more than 1,000 organizations in 46 states representing 30 million people dedicated to winning quality, affordable health care we can all count on.