The Historic Homes Tour which opens the Clarksville Writers' Conference sells out,  setting a record for this annual Arts and Heritage Development Council event.

Two days of presentations and visits of historic homes of the area raises the bar. Despite the rainy weather, the fifth annual Clarksville Writer's Conference opened to a warm and welcoming flourish with its Historic Homes Tour. This year's historic homes tour is completely sold out, a first for the Arts and Heritage Development Council annual event that opens its annual writers' conference.
Attendees assembled at the Riverview Inn parking lot and were transported to the Customs House Museum and Cultural Center. Sign-in, registration and name tag pick-up were accomplished in the lobby. Dr. Howard Winn gave a lecture with slide show and power point presentation on the Tobacco Heritage of Clarksville. «Read the rest of this article»
Bill Seeks to Protect Privacy of Your Social Security Number

Washington D.C. – U.S. Rep. John Tanner wants to enhance the privacy of Americans' Social Security numbers (SSNs) and combat identity theft. Tanner, Chairman of the Ways and Means Subcommittee on Social Security, introduced the "Social Security Number Privacy and Identity Theft Prevention Act of 2009."
The Federal Trade Commission reports that identity theft is the fastest-growing type of fraud in the United States . Private consulting firm Javelin Research and Strategy reports that almost 10 million Americans were victims of identity theft in 2008 – a 22 percent increase from the number of victims in 2007.
"Identity theft is facilitated by the easy availability of SSNs in many public- and private-sector records," Tanner said in Congressional Record remarks when introducing the bill. "SSNs are valuable to criminals because they are relied upon by business to authenticate identity. They are the skeleton key that unlocks many other sources of private, personal information. «Read the rest of this article»
With the Post-9/11 G.I. Bill to go into effect Aug. 1, the Veterans Upward Bound program at Austin Peay State University is available to qualified veterans planning to enroll in college or technical school or take the GED Tests.
Veterans Upward Bound (VUB) is funded by a grant from the U.S. Department of Education as a TRiO project.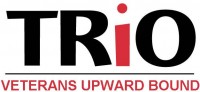 VUB provides veterans with free academic and counseling services to assure they are ready to succeed in their educational pursuits. That includes free preparation to take the COMPASS college entrance exam.
Under the Post-9/11 G.I. Bill, eligible individuals will receive payment of tuition and fees for college, a monthly housing allowance, up to $1,000 in stipends for purchasing books and supplies and a one-time rural relocation benefit payment. «Read the rest of this article»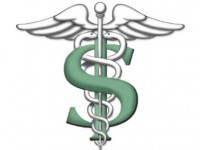 Many hard working Americans, both self-employed and employed do not have health insurance because they either can not afford it, or their employers can't afford it.  If you are making the average American wage of $40,000, there is no way you can afford the outlay of $400 to $1200 a month that the average insurance policy requires. Not only is it expensive, but in many cases, individuals are turned down by insurance companies.
I know this because this has happened to me personally. «Read the rest of this article»
The recent comment by Marsha Blackburn on the floor of the US Congress that she hoped that lawmakers would agree that "We're not going to cry 'emergency' every time we have a Katrina, every time we have a tsunami, every time we have a need for extra spending" was incredibly insensitive, uninformed and embarrassing. Her comments also strongly suggest she is very disconnected from the plight of so many fellow Americans as a result of the billions of dollars of destruction caused by the very real emergency called Hurricane Katrina. «Read the rest of this article»