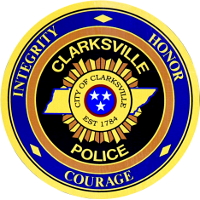 The Clarksville Police Department has identified the body that was found in the water near the West Fork Bridge on the evening of June 25th. The deceased individual was Francisco Rojo Trejo, a hispanic male. He was born on 1/29/64.  The investigation is ongoing and there is no further information to release at this time.
Anyone with any information on this matter should contact Detective Tim Finley, 931-648-0656, ext 4008 or the TIPSLINE at 931-645-8477.
On June 25, 2009 at approximately 7:32 p.m., a fisherman found a deceased person in the water near the West Fork Bridge off of the 101st Parkway.  The person is believed to be male.  Clarksville Police Department's Major Crimes Unit is investigating the death as a homicide; this is normal procedure in the case of an unattended death.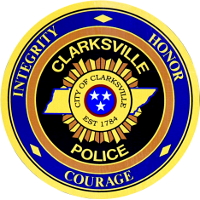 On July 29, 2009 about 2:32 p.m., officers responded to The F&M Bank at 1891 Madison Street in reference to a bank robbery. The suspect entered the bank and demanded money; there was no weapon openly displayed. He took the money (we do not reveal the amount of money) and fled out the front of the building toward the back of the bank. As he was fleeing on foot, he dropped the money bag. There was money recovered, but we will not know if all of it was recovered until a later time. Officers were in the area in approximately 3 minutes, but the suspect was able to evade responding officers. The suspect's description is: White male, approximately 5ft 3 inches, Khaki work pants, Light brown work boots, and dark long sleeve shirt.
Anyone with information can contact Detective Daniel Lane, 931-648-0656, ext 3011, Detective Kevin Rushing, 931-648-0656, ext 3010, or anonymously to the TIPSLINE, 931-645-8477.
Administration, Servicers Commit to Faster Relief for Struggling Homeowners through Loan Modifications
Washington, D.C. – Senior Obama Administration officials met today with top executives from servicers participating in the Making Home Affordable loan modification program to discuss ways to improve effectiveness and efficiency of the program. The meeting – led by Treasury Assistant Secretary for Financial Institutions Michael S. Barr, Treasury Assistant Secretary for Financial Stability Herb Allison, FHA Commissioner David Stevens and HUD Senior Advisor to the Secretary William Apgar – addressed challenges to modifications, strategies for improvement, and collective goals that the servicers and Administration are committed to reaching.
"With over 200,000 trial loan modifications already under way, we are on track to meet our goals," said Treasury Secretary Tim Geithner. "Still, too many homeowners are at risk of foreclosure right now. Today's meeting was an opportunity to identify ways to accelerate the program and bring relief faster."
Servicers in attendance committed to significantly increasing the rate at which they are performing loan modifications. The Administration has established a goal of reaching half a million trial modifications begun by November 1, 2009.
"I am confident that the best practices shared today, combined with more transparent reporting methods, better communication among all parties, and a strong commitment from servicers, will ensure that we can ramp up the MHA program's pace to meet these ambitious goals," said HUD Secretary Shaun Donovan. «Read the rest of this article»
World Breastfeeding Week is August 1-7, 2009
NASHVILLE – Emergency preparedness for families involves stocking supplies and making plans for coping with a crisis situation. Those plans should also include breastfeeding for infants. The Tennessee Department of Health is working to raise awareness of breastfeeding as a crucial practice during emergencies as part of the observance of World Breastfeeding Week, August 1-7, 2009.
The theme of World Breastfeeding Week 2009 is "Breastfeeding – A Vital Emergency Response. Are You Ready?" This theme highlights the need to protect, promote and support breastfeeding in emergencies for the survival, health and development of infants and young children.
"Children are among the most vulnerable groups during emergencies, and small children are the most vulnerable of all due to increased risk of death due to diarrhea and pneumonia," said Glenda King, breastfeeding coordinator for the Tennessee Women, Infants and Children (WIC) program. "Breastfeeding is one of the most effective ways to ensure child health and survival." «Read the rest of this article»

The Clarksville Gas & Water Department has released information for  water outages which have been scheduled over the next two days. One will be on Creekside Drive on July 30th, and the other will be at Cinderella Lane and Storybook Drive on July 31st.
Creekside Drive
Thursday, July 30, 2009, 8:00 a.m. to approximately 12:00 p.m.
Water will be disrupted on Creekside Drive located off Tobacco Road on Thursday, July 30th, from 10:00 a. m. to approximately 12:00 p.m. Gas and Water construction workers will replace a fire hydrant on Creekside Drive.
Cinderella Lane and Storybook Drive
Friday, July 31, 2009, 12:30 p.m. to approximately 3:00 p.m.
Water will be disrupted on Cinderella Lane and Storybook Drive on Friday, July 31st, from 12:30 p.m. to approximately 3:00 p.m. Gas and Water construction crews will replace fire hydrants on both Cinderella Lane and Storybook Drive.