The 2009 Backpack Heroes Campaign For Youth Villages Hopes To Provide An Estimated 300 Fully Stocked Backpacks By Wednesday, August 5, 2009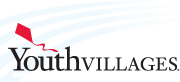 BRENTWOOD, TN – Crye-Leike, REALTORS agents are joining in the back to school shopping season – purchasing new backpacks and school supplies for the children in the care of Youth Villages.
It's the 9th consecutive year Crye-Leike has joined in the agency's Backpack Heroes campaign – to help see to it that these emotionally and behaviorally challenged children enjoy the same start to school as every other child. Everything that is collected will go to help local children in the Middle Tennessee area.
"Over 90% of these children live well below the poverty line and most cannot afford a backpack or school supplies for the upcoming school year," said Harold Crye, Crye-Leike, REALTORS Cofounder and CEO. "This year Crye-Leike is again partnering with Youth Villages by collecting donations which will help provide these items to hundreds of children who have very little or nothing at all."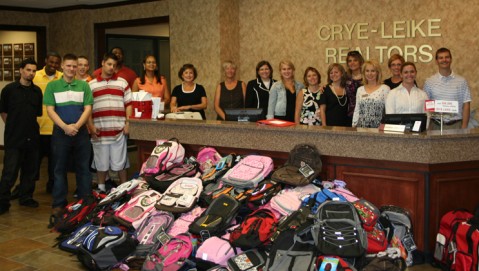 Please join us for the pick-up of what we hope will be a record breaking delivery of backpacks and school supplies to the children of Youth Villages August 5, 2009 @ 2:00pm at the Crye-Leike Brentwood West Regional Headquarters located at 5111 Maryland Way, Brentwood, Tennessee.
"Because of what Crye-Leike associates do, these kids get to attend school with new folders, paper, pencils and backpacks like every other kid," said Greg Schott, Youth Villages Development Manager. "It gives them the opportunity to having something brand new and not be made fun of by others and allows the counselors who work with them to show them that they can trust grown ups and that they are willing to help kids that they don't even know."
From late July until early August Crye-Leike Associates and Employees across the Middle Tennessee region are going "school supply shopping." The goal this year is for every Crye-Leike, REALTORS office in the Middle Tennessee region to fill 20 backpacks for girls and boys from elementary to high school age. In 2008 the company proudly exceeded its goal.
"By providing backpacks and school supplies for these children, we're letting them know that they are important and special to our community," said Harold Crye. "Any contribution we can make is greatly appreciated and will help to make a huge difference in their lives."
About Youth Villages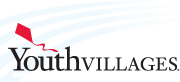 Youth Villages is a private nonprofit organization that serves emotionally and behaviorally troubled children and their families. Its mission is to help children and families live successfully. Most of the children in Youth Villages' care have had to be removed from their homes because of abuse and/or neglect and are in custody of the Tennessee Department of Children's Services. The organization helps these children by finding permanency for each one – either returning to his or her own home or, if not possible, finding a caring "forever" family through adoption.
About Crye-Leike REALTORS


Harold Crye and Dick Leike established Crye-Leike, REALTORS in 1977. Today, Crye-Leike®, the nations 6th largest real estate company, has a network of more than 3,000 licensed sales associates based out of more than 120 corporate and franchise offices located through-out the eight-state southern region of Tennessee, Alabama, Arkansas, Florida, Georgia, Kentucky, Mississippi and North Carolina.
Crye-Leike is a full-service real estate company offering buyers and sellers services in: residential sales, mortgage, title, insurance, business brokerage and investments, property management, development and construction, builder resources, REO bank-owned properties, relocation, auctions, and home services. In 2008, Crye-Leike attained a sales volume in excess of $4.2 billion with 25,871 homes sold.