Elections Coordinator says he doesn't have to enact law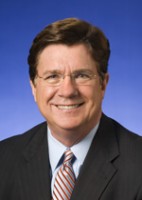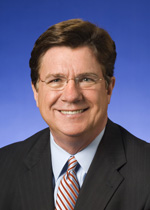 Nashville – State Coordinator of Elections Mark Goins has again refused to comply with state law, said House Democratic Leader Gary Odom on Friday.
"Goins and Secretary of State Tre Hargett have continuously failed to enact Tennessee's Voter Confidence Act of 2008, which mandates the purchase of optical-scan voting machines that use paper ballots," said Odom (D-Nashville). "The use of paper ballots ensures that Tennesseans' votes are counted correctly."
In a letter dated July 31st, Goins, in response to several requests from Odom's office, said that he had the sole authority to "interpret" the law and was not going to implement the Act.
"I'm not going to stand by and let Mr. Goins ignore the law that was passed in a bi-partisan fashion in 2008," Odom said. "The intent of the Voter Confidence Act of 2008 is simple: it is to put into place an election process that uses optical-scan paper ballot machines for the 2010 elections. To conclude anything else is simply an effort to ignore the law."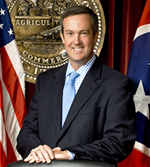 "Secretary of State Tre' Hargett and his election coordinator Mark Goins, in one of their first actions in office, had a bill introduced to repeal the Voter Confidence Act," Odom said.
"They later amended it to extend the deadline so that they could get enough votes to at least stall the purchase of paper ballot machines," Odom said. "Ultimately, the bill to delay the implementation of the Voter Confidence Act did not pass. Goins needs to do his job and implement the Act."
The Secretary of State currently has approximately $37 million in federal funds appropriated by Congress. These funds may only be used to buy voting machines and for the administration of elections.