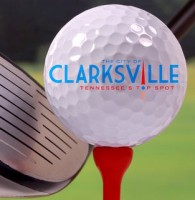 The 30th Annual Mayor's Golf Classic is set to take place this September 19-20 at Swan Lake Golf Course. This popular golf tournament is a favorite among local golfers and features one of the largest fields of amateur players in the area. The Mayor's Golf Classic is also the last tournament of the year that offers points for the Local Tournament of Champions.
Registration begins August 10. The deadline to enter the tournament is noon on Thursday, September 17. The tournament is limited to 124 players. The entry fee of $110 includes one practice round at Swan Lake Golf Course on either September 14 through 18 (Practice round must be scheduled at Swan Lake and does not include a golf cart), lunch on both days of the tournament, use of a golf cart, commemorative gifts and the opportunity to win prizes. There will also be a chance to win the hole-in-one prize, a brand new vehicle from Mathews Nissan Suzuki.
Entry forms are available at all local golf courses, local pro-shops, online at www.cityofclarksville.com and at City Hall (1 Public Square).
Players in the 36-hole event will be divided into flights after the first day of play. The player with the lowest gross score for the 36 holes of play on the second day will be the champion. Prizes will be the same in each flight.
Greg Guinn was the 2008 winner of 29th Annual Mayor's Golf Classic. Other past winners include Rob Long, Brian Balthrop and Chase McKay.
For more information on the tournament, contact the City of Clarksville's Mayor's Office at 645-7444.