A perfect storm is brewing for Tennessee voters for the 2010 election.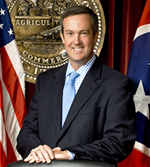 Tennessee is set up for an election debacle, thanks to the states' reliance on paperless electronic voting. Currently 93 out of 95 counties in Tennessee use these machines.
Unless the Secretary of State Hargett takes swift and certain prompt action, thousands of votes will be at risk in the 2010 election. Computer scientists agree that any electronic voting machine can fail without warning. SOS Hargett should pay attention to the lessons learned by other states.
North Carolina found out the hard way that paperless voting machines can lose thousands of votes. In the November 2004 Presidential Election, 4,400 votes were permanently lost by "state of the art" computerized voting machines. The AP described that election as "A Florida-style nightmare …with thousands of votes missing and the outcome of two statewide races still up in the air." On top of that, the outcome of one statewide election contest was too close to call. There would have been a $3 million dollar "do-over" election if one of the candidates hadn't voluntarily withdrawn. (See North Carolina Ballot Blues)
So why take a chance? Tennessee has time to act now and protect the 2010 election from mishaps. North Carolina adopted a paper ballot law in August 2005 and had new voting machines running an election in April 2006. Thanks to these paper ballot optical scan machines, North Carolina saw a our undervote rate for President cut in half in the 2008 election. (An undervote occurs when for some reason a ballot is cast but no vote is registered for the candidate.)
Tennessee already has warning signs of an election meltdown to come:
In the past two years, Tennessee voting machines have flipped votes, disappeared votes, cut off candidate names, omitted candidate names; run out of memory mid-election, and one voting machine even went up in smoke and perhaps votes with it.
Tennessee's election problems will not be that easily remedied. These disasters show that many election workers are in over their heads.
Problems with voting machines, central tabulators using outdated and secret software, registration confusion, poll worker training, provisional ballots and absentee ballots are not easily remedied.
Even federally certified voting machines can be unreliable: today's machines meet federal standards as long as they do not exceed a 9.2% failure rate in a 15-hour election day.
Add to all this the lack of a voter-verified paper ballot and you have no disaster recovery plan.
This is the case with counties using touchscreen or "dial a vote" machines
The security of their votes depends on the software, source code and hardware of the voting machines. Election workers' ability, or lack thereof, to operate and troubleshoot the machines can affect the security of the votes as well.
The perfect election storm brews
Secretary of State Hargett must do his professional best to implement Tennessee's paper ballot law in time for the 2010 election
Save Tennessee from the "perfect storm" that is brewing. Avoid the kind of fiasco that happened in Carteret County, North Carolina in November 2004, where 4,438 votes were lost — giving North Carolina "the worse election problem in the country," according to David L. Dill of Stanford University.
Watch this video, learn to what Carteret County, North Carolina voters had to say about losing their votes on a paperless machine in the November, 2004 election. This could very well be Tennessee voters in 2010:
Several states have enacted paper ballot laws successfully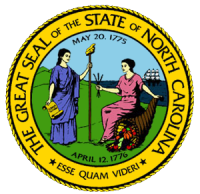 North Carolina saw increased transparency and lower residual vote rates. Florida's Governor Charlie Crist took the bold step to restore integrity to Florida's elections by swiftly banning paperless voting and implementing paper ballot optical scan systems across the state, increasing confidence in the system and lowering costs to administer elections. New Mexico banned paperless voting and also saw their undervote rate decrease.
Despite the citizens' overwhelming support of Tennessee's paper ballot law, the law has not been implemented. There is funding and time to enact the law. $37.1 million in HAVA money is still available according to Tennessee's Office of Legislative Budget Analysis. Of this amount, only $25 million will be needed to purchase the necessary equipment. Despite the fact that Tennessee needs to move now to get ready for the 2010 elections, nothing has been done. Enough is enough.
Tennessee voters should tell Secretary of State Hargett to implement the paper ballot law in time for the 2010 elections. Tell him that you want an election system free from inaccuracy, malfunction and fraud. Contact Secretary of State Hargett by email at or better yet, call the SOS office at (615) 741-2819
About Joyce McCloy
This article was written by Joyce McCloy of NC Coalition for Verified Voting and also Voting News Blog.