Will serve on Energy and Environment Committee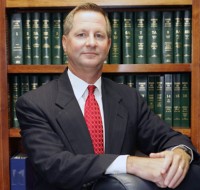 Nashville – Sen. Tim Barnes has been selected by Lt. Governor Ron Ramsey to serve on the Energy and Environment Committee at the Southern Legislative Conference that will be held in Winston-Salem, North Carolina, from August 15 to 19.
"I am honored to be selected, and I look forward to attending the Conference," Sen. Barnes said. "It will be interesting to compare how other states are incorporating green technology into their infrastructure and encouraging businesses to do so as well. I believe it is important for Tennessee to foster good relations with other states and to learn from their initiatives."
The Southern Legislative Conference is composed of 16 member states, and its mission is to foster intergovernmental cooperation through meetings of the Conference's standing committees. Committee members are appointed by their chambers' legislative leadership. Through the deliberations of Committee members, issues facing all Southern state legislatures are considered.
This year, the Conference committees' and task forces' topics will include: an AgForum on food safety, an examination of resilient communities in the aftermath of natural disasters, high-speed rail initiatives, a review of the mortgage meltdown and state response, and the South's energy future.