WASHINGTON, DC – Congressman John Tanner and Tennessee Veterans Affairs Commissioner John Keys visited the Stewart County Community Medical Center last Thursday. The center is also home to a satellite VA outpatient clinic that serves 850 veterans and which Tanner's office was instrumental in keeping open in 2002. The visit is part of Congressman Tanner's 19-county tour of the 8th Congressional District talking with medical providers, patients, families, small business owners and others about health care reform. «Read the rest of this article»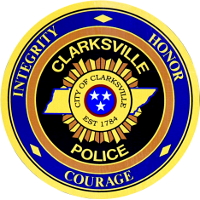 On August 18, 2009, around 1:15 a.m. a 17 year old male juvenile was taken in custody for the shooting of Roderick Duan Self.  He will be charged with CRIMINAL HOMICIDE and transported to a juvenile holding facility.  The Homicide occurred during a drug transaction.


In this technological age, art doesn't have to take a back seat. In fact, the Internet and new forms of digital media are providing more opportunities for artists to create in the 21st century.
A new exhibit opening Aug. 31 at Austin Peay State University's Trahern Gallery will highlight some groundbreaking work in this young artistic medium. The show, "Upgrade! Tennessee: New Media from Across the State," will feature artists working with technology from across Tennessee.
«Read the rest of this article»

Clarksville Gas and Water construction crews will be working on Cumberland and Sycamore drives this week to replace a two-inch water main with a new six-inch line. Work will commence at 8:30 a.m. this morning when the westbound lane of Cumberland Drive will be closed to traffic at the intersection of Sycamore and Cumberland until approximately 1:00 p.m. A flagman will monitor and guide traffic around the construction site during the partial road closure.
Weather permitting; work will continue on Sycamore through Thursday. Workers will also replace the water main lines along Eastland and Sunset next week. Area residents make expect brief water outages when service lines are connected to the new main line.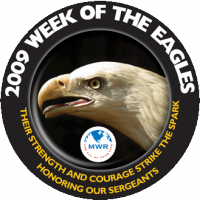 Soldiers give everything for our country, but seldom do we find any meaningful way to give something back to them. That was not the case with Friday and Saturday night's Budweiser's Salute to the Troops concert which was presented by Fort Campbell MWR. The two day event is part of the ongoing Week of the Eagles. The  star-studded concert featured Carrie Underwood, Hank Williams Jr, Jake Owen, John Rich, Rodney Atkins, and SGT Rodney Watts, all giving something back to the troops.
The organizers were expecting approximately 30,000 people to attend the free concert Friday evening, over 75,000 showed up.
«Read the rest of this article»