32 members of the Highway Patrol complete Homeland Security Training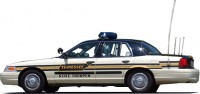 Nashville – Thirty-two Tennessee Highway Patrol (THP) Troopers recently completed homeland security training at the Center for Domestic Preparedness (CDP), located in Anniston, Alabama. The CDP is operated by the United States Department of Homeland Security's Federal Emergency Management Agency (FEMA) and is the only federally-charged Weapons of Mass Destruction (WMD) training facility in the nation.
Mobile Field Force Law Enforcement Strike Team Troopers from all eight THP districts across the state recently underwent the week-long domestic preparedness training. Strike Teams respond to incidents that call for special training and added manpower. Incidents include disasters, manhunts, search and rescue and traffic crashes involving hazardous materials.
"THP's Strike Teams provide critical resources and stabilizing service after a disaster has struck. Troopers serving on Strike Teams are there to help restore order to an affected area as soon as possible," said THP Colonel Mike Walker. "The enhanced WMD training provided by the CDP at no cost to the state equips THP's Strike Teams with the interdisciplinary training that enables them to serve the immediate needs of communities and citizens in a disaster."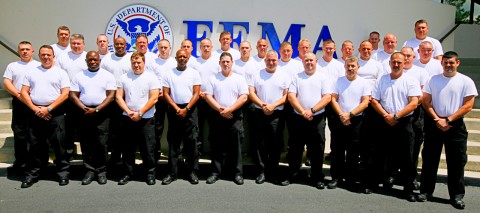 Troopers and first responders attending the CDP training are specially selected from the nation's 11 million emergency responders. Training at the CDP ensures that responders gain the critical skills and confidence to effectively respond to local incidents or potential WMD incidents.
With the completion of the latest CDP training, the Tennessee Highway Patrol now has a total of 147 Troopers who have undergone the selective homeland security training and are able to effectively respond should a WMD incident occur.
The Center for Domestic Preparedness provides federally-funded, interdisciplinary training for emergency responders from across the United States and U.S. Territories, for 10 responder disciplines that include: Emergency Management, Fire Service, Hazardous Management, Emergency Medical Service, Law Enforcement, Public Health, and Public Safety Communications.
A number of training courses culminate at the CDP's Chemical, Ordnance, Biological and Radiological
Training Facility, the nation's only facility featuring civilian training exercises in a true toxic environment, using chemical agents. The advanced hands-on training enables responders to effectively prevent, respond to, and recover from real-world incidents involving acts of terrorism and other hazardous materials.
Additional information about CDP training programs can be found at http://cdp.dhs.gov. For more information, contact Kathy Wood, CDP Communications Director, at 256-847-2316 or .
THP Troopers who attended Homeland Security Domestic Preparedenss Training
Dist. 1

(Knoxville)



Dist. 2

(Chattanooga)



Dist. 3

(Nashville)

Richard Conaster
Clyde Reeves II
Jason Cannon
Eric Miller
Sgt. Philip Dunn
Caleb Harper
Christopher Best
Jason Boles
William Head
Joseph Lindsay
Lt. Jeffery Mosley
Stephen Becker
Charles Melhorn
Dist. 4


(Memphis)



Dist. 5

(Fall Branch)



Dist. 6

(Cookeville)

James Hess
Lt. Danny Talley
Gerald Carter
Leonard Pinner
Robert Greer
William Morgan
William Futrell
Barry Jarnagin
Monty Terry
Keith Franks
Bobby Bullington
Dist. 7

(Lawrenceburg)



Dist. 8

(Jackson)



Stephen Ellis
David Rorer
Charles T. Lyles
Dwayne Stanford
Patrick Turner
Kenny Ganaway
David Hill
Clint Todd
About the Tennessee Department of Safety
The Tennessee Department of Safety's mission is to ensure the safety and general welfare of the public. The department encompasses the Tennessee Highway Patrol, Office of Homeland Security and Driver License Services. General areas of responsibility include law enforcement, safety education, motorist services and terrorism prevention.