The following is a traffic advisory from the TDOT Communication Office regarding the ongoing Riverside Drive/Kraft Street/N. 2nd Street and Providence Blvd roadway improvement project.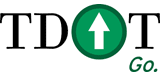 Nashville – A major intersection improvement project will require the temporary closure of some Clarksville streets in the coming days. The project is located at the intersections of Riverside Drive/Kraft Street (US 41A) and North 2nd/New Providence Boulevard (SR 12 at SR 13). It includes the removal of the existing riding surface, installation of new asphalt, curb, gutter, sidewalks, and storm drain system. The intersection will also be widened to include additional turn lanes and crosswalks.
Beginning Monday, August 24, 2009, Kraft Street and a portion of North Second Street will be closed for approximately seven days so the existing riding surface can be removed and replaced. For the duration of the closure, traffic will be shifted to the Riverside Drive side of the intersection. Kraft Street traffic will be detoured around the work zone. Drivers are urged to seek an alternate route if at all possible.
Some Clarksville drivers have already witnessed the impact of this next stage of the improvement project on their daily north-south commutes into and out of downtown Clarksville. Adjustments of additional travel time allowances are being made to daily work drive commutes. Public transportation has already altered their bus routing operations in anticipation of traffic delays and obstructions. All drivers are urged to exercise patience, caution and highway courtesy, especially when traveling thru this construction area and on the suggested alternate routes of the 101st Parkway and Warfield Blvd.
For more information on this or any other TDOT road construction project or for weather-related road closure information, visit the TDOT Web site's dynamic TDOT SmartWay Information System at http://www.tn.gov/tdot/tdotsmartway/.  Travelers can also dial 511 from any land-line or cellular phone to access valuable information about travel conditions anytime, or log on to www.TN511.com.  TDOT is also on Twitter.  For up to date traffic information for the Nashville area follow Nashville511 on Twitter or follow TN511 for statewide updates.
Turner McCullough Jr. contributed to this article.