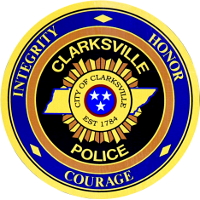 On August 27, 2009, around 10:50 p.m., Oak Grove Officers responded to a call of a possible stabbing across from Enterprise Car Rental on Hwy 41A, Oak Grove, Ky.  When units arrived on the scene, they saw a male lying on the ground, with an apparent stab wound.   The victim was transported by ambulance to Blanchfield Hospital on Ft Campbell where he was pronounced dead.
Clarksville Police received notification around 11:08 p.m. by Oak Grove Police Department, that the stabbing occurred in the business center parking lot at 3431 Ft Campbell Blvd, Clarksville, TN.  After officers arrived, they talked to a witness at the scene.  The witness stated that , Donald Green Jr.  had an altercation with the victim, Byron Nixon, 17 years old, in the parking lot of 3431 Ft Campbell Blvd. «Read the rest of this article»
Austin Peay State University officials received word late Thursday afternoon and again Friday afternoon that two commuter students are suspected of having H1N1, commonly referred to as "swine flu." However, the University cannot verify if the illness is H1N1. The Centers for Disease Control and Prevention (CDC) is advising physicians to assume that if a person has flu-like symptoms or tests positive for flu at this time of year, it is likely H1N1, and isn't advising further testing. Both students have been advised to stay home.
The University has formed a task force consisting of 22 faculty, staff and student representatives including faculty with expertise in public health, microbiology and epidemiology. The task force is planning and implementing procedures for preventing the spread of the virus on campus and developing action plans for various scenarios in the event of a campus wide epidemic.
«Read the rest of this article»
Governor Bredesen announces $17 million Transportation Enhancement Grants. Montgomery County among forty local community projects awarded grants to enhance transportation infrastructure.
TDOT's communications office issued a press release reporting Governor Bredesen and Transportation Department Commissioner Gerald Nicely announcing $17 million in transportation enhancement grants for projects in 39 Tennessee communities and one statewide grant. The grants will be used to assist local communities in developing a variety of projects designed to enhance the state's transportation infrastructure.
"The Enhancement Grant Program provides an opportunity for the state to work with local agencies to fund projects that enrich Tennessee communities in a variety of ways," said Bredesen. "Many will use these funds to build new sidewalks and bike trails that support healthier lifestyles, while others utilize the program to save historic structures for future generations. All of these are worthwhile projects that truly enhance the quality of life in local communities."
«Read the rest of this article»

The Warfield Family and Community Education Organization will coordinate a tour of the Cairo Rosenwald School in Gallatin, TN. The tour will leave from Smith Trahern Mansion at 9:15 A.M and return at 4:15 P.M. and South Guthrie Community Center, 5025 Guthrie Road at 10:00 A.M. and return on 3:30 P.M. on September 3. Please RVSP Delinia Storr at 485-2724 or Stacy Goodwin at 648-5732. The tour is sponsored in partnership of Warfield Family and Community Education Organization, University of Tennessee of Montgomery County Extension and Montgomery County Parks and Recreation Department.
«Read the rest of this article»

Nashville – Governor Phil Bredesen, Education Commissioner Timothy Webb and the Tennessee Department of Education launched the 2009-10 Middle and High School Reading Summit beginning today with a spotlight on promoting reading success.
"Reading is the key to a successful education," Governor Bredesen said. "While we have made reading a priority with early learning initiatives like Books from Birth, it's now time to apply that same level of focus to keep reading on the forefront for middle and high school students as we increase standards this year." «Read the rest of this article»