Nashville – Tennessee ranks fourth in the country in a new survey of rates of immunization for young children. The 2008 National Immunization Survey report was released this week by the Centers for Disease Control and Prevention.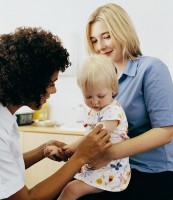 "We are thrilled with this survey, which shows the results of our diligent effort to increase immunization rates in Tennessee," said Health Commissioner Susan R. Cooper, MSN, RN. "We know vaccines save lives, and are committed to ensuring the health of our state's youngest citizens."
Rates of immunization in Tennessee have improved dramatically over the last few years. Just five years ago, the 2003 NIS results showed Tennessee ranked 20th in the nation for the same vaccinations. «Read the rest of this article»
Washington —  The Internal Revenue Service today announced the availability of video and audio products to help taxpayers take full advantage of the 2009 tax provisions in the American Recovery and Reinvestment Act.
The IRS has launched a YouTube video site and an iTunes podcast site to better serve taxpayers.
People can visit the video site at www.youtube.com/irsvideos to view information about the Recovery, tax tips and how-to videos. These videos will be in English, Spanish, American Sign Language and other languages. «Read the rest of this article»
On September 5, 2009 Civil Rights Leaders from across the nation will gather on the grounds of the Memorial Building Mayors Office at 202 Center Avenue in Dickson, Tennessee for an all day rally from 10:00 a.m. to 4:00 p.m.
Dickson is home to one of the worst Environmental Racism cases in the history of the United States. The Holt family has been fighting for the past 10 years to bring justice and awareness to the contaminated water leaked from the county landfill. For years, the family unknowingly drank poisoned water, bathed in that water, and cooked with that water which has resulted in numerous members of the family developing cancer and even dying. «Read the rest of this article»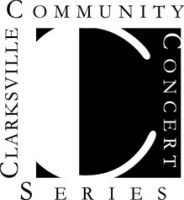 The 2009-10 Community Concert Series kicked off last night with the smooth stylings of the Todd Hill Orchestra. The group's repertoire features an amazing selection of Swing and Jazz, including numbers from Bennie Goodman, Count Baise, Dizzy Gillespie, Duke Ellington, Frank Foster, George Gershwin, Glenn Miller, and many more.
The Todd Hill Orchestra has been entertaining for twenty-four years. The Orchestra has been featured at a number of venues, ranging from Mississippi Casinos to upscale Concert Halls. The vast majority of the musicians in the Orchestra have been members for more than fifteen years, eight members have served over twenty years.
«Read the rest of this article»