The widow of a deceased scholar who taught at the University of North Carolina at Chapel Hill has chosen Austin Peay State University's Woodward Library to be the home of her late husband's D.H. Lawrence Collection.
Judy Cowan, wife of the late Lawrence scholar Dr. James Cowan, wanted to donate the collection to "a place where students and faculty would use it," said Dr. Jill Franks, professor of English and president of the D.H. Lawrence Society of North America.
"This is an incredible offer and would honor our library very much indeed," said Franks, who also is co-editor of the D.H. Lawrence Review. "I would try to offer my Lawrence seminar more often to make sure good use was made of this collection."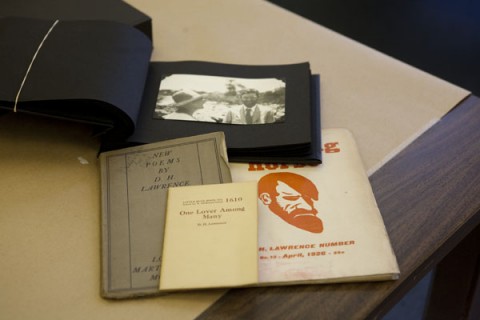 The Lawrence collection at APSU is 18 book boxes, containing originals, Cambridge editions, biographical and scholarly works. Many of the items are shelved together in the library, allowing students browsing the shelves to see works about Lawrence but written by other authors.
"We are truly delighted to have this collection in our library. It could have gone to the University of North Carolina where Dr. Cowan was, but his wife chose us," said Gina Garber, associate professor of library science who worked with Franks to house the collection.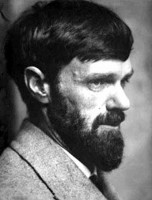 D. H. Lawrence – English novelist, storywriter, critic, poet and painter – is regarded as one of the greatest figures in 20th century English literature. His first novel, "The White Peacock" in 1911 launched Lawrence into a writing career. His best-known work is "Lady Chatterley's Lover," first published in 1928 in Florence, Italy. Following his death in 1930, he gained posthumous recognition for his expressionistic paintings completed in the 1920s.
The D.H. Lawrence Society was organized officially at the Modern Language Association, the premier organization of literature teachers, in December 1975. Cowan was elected the society's first president.
For more information about the Lawrence collection at APSU, contact Garber by telephone at (931) 221-7028 or by e-mail at garberg@apsu.edu or Franks, (931) 221-7879 or franksj@apsu.edu.