First Time Homebuyers have less than 90 days to shop – buy & close to claim the $8,000 1st time Homebuyer Tax Credit before it expires at midnight November 30th.   And this weekend… 'All Homebuyers' have an extra day to find 'their place' to make their dreams come true.  In Clarksville our Realtors will be out Saturday & Sunday doing 23 open houses at once in the Stones Manor and Farmington subdivisions.   Builders, Realtors and Lenders will all be available from Noon – 5:00pm on both days to answer questions.
Who: Crye-Leike Realtors & Orgains Building Supply
What: Labor Day Open House Extravaganza
When: September 5th & 6th – Noon to 5pm
Where: Stones Manor and Farmington Subdivisions
Contact: Kay Schillo @ (931) 320-3044 or (931) 801-2293
Clarksville Tennessee's Mayor, Johnny Piper has sent an inflammatory anti-Islamic email to employees of the city, encouraging them to boycott a stamp issued by the U.S. Postal Service.
According to the U.S. Postal Service, the stamp in question commemorates the two most important festivals—or eids—in the Islamic calendar: Eid al-Fitr and Eid al-Adha. On these days, Muslims wish each other "Eid mubarak," the phrase featured in Islamic calligraphy on the stamp. "Eid mubarak" translates literally as "blessed festival," and can be paraphrased as "May your religious holiday be blessed." This phrase can be applied to both Eid al-Fitr and Eid al-Adha.
The email in question is the equivalent of a chain letter, which according to the Snopes Urban Legends web site was first seen in 2002. The letter was modified in August 2009 to falsely accuse President Barack Obama of ordering the U.S. Postal Service to issue a 42 cent first class stamp in honor of these Islamic holidays. In fact the stamp was first issued on September 1st 2001, and has been re-release several times since then. Mayor Piper's email painted everyone of the Islamic faith with the same brush as those who carried out the various terrorist bombings over the years.
Several questions arise regarding the Mayor's actions in sending this email that must be answered…. «Read the rest of this article»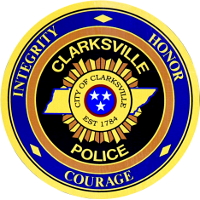 The Clarksville Police Department is asking for the Public's Assistance to help locate/identify a robbery suspect.  The same suspect robbed the Walgreen's at 1954 Madison Street twice — August 24, 2009 and September 2, 2009.  Both times were for drugs.
The suspect's description is:  White male, 35-40 years old, 170-180 lbs, wearing blue jeans, blue windbreaker/jacket with "TVA" on the front, red pullover under the jacket, black shoes with a gray stripe, camouflage hat, short hair and scraggly, short beard.   He had a black eye (left) with scabs all over his face.
«Read the rest of this article»
TDOT Commissioner Announces No Lane Closures during Holiday Travel Period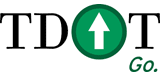 Nashville – The Tennessee Department of Transportation is once again halting all lane closure activity on interstates and state highways for the busy Labor Day holiday travel period. While AAA reports travel numbers are expected to be lower than last year, nearly a half million Tennesseans are still expected to travel by car this holiday.
Construction crews will stop all lane closure activity beginning at noon on Friday, September 4 through 6:00 a.m. on Tuesday, September 8. This will provide maximum roadway capacity for motorists traveling during the busy Labor Day holiday.
"The Labor Day holiday is one of the busiest travel periods of the year," said TDOT Commissioner Gerald Nicely. "As thousands of people hit the road in Tennessee, we want to ensure they get to their destinations quickly and safely without road construction delays." «Read the rest of this article»
The 101st Airborne Division Parachute Demonstration Team, the "Screaming Eagles", will be performing a parachute demonstration skydive for the Austin Peay State University football game at Governor's Stadium in Clarksville, Tennessee, on Saturday at 5:40 p.m.
The 101st Airborne Division Parachute Demonstration Team originated in 1958 during the infancy of precision freefall, and is the Army's oldest parachute demonstration team. Early team members were soldiers who volunteered their free time in order to perform quality parachute demonstrations. In 1984 the 101st Command Group opted to form a full time parachute team, and they are known as the "Screaming Eagles".
«Read the rest of this article»
Major statewide Law enforcement effort seeks to save lives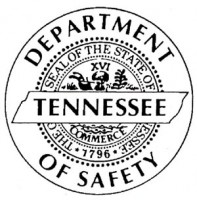 Nashville – The Tennessee Highway Patrol (THP) today announced State Troopers will be out in full force during the Labor Day holiday period. They will join thousands of other law enforcement and highway safety agencies throughout the state and nation as they take part in the Drunk Driving, Over the Limit, Under Arrest crackdown on impaired driving. The Official Labor Day holiday weekend begins Friday, September 4, at 6 p.m. and ends Monday, September 7, at 11:59 p.m.
Tennessee Department of Safety Commissioner Dave Mitchell reminded Tennessee motorists that, "Driving with a BAC of .08 or higher is illegal in every state. Yet we continue to see a tragic number of people with debilitating injuries and deaths as a result of impaired driving. This careless disregard for human life must stop. To help ensure that happens, the Tennessee Highway Patrol is dedicated to arresting impaired drivers wherever and whenever we find them."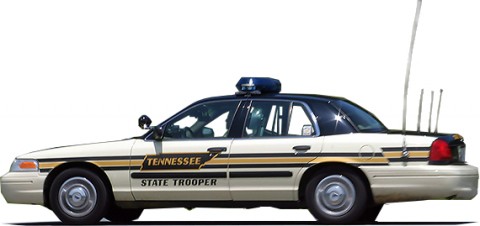 «Read the rest of this article»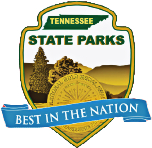 Tennessee's state parks are an excellent choice for a Labor Day weekend getaway, and with the activities going on this weekend it couldn't be a better time! It is not too late to make your online reservations at Fall Creek Falls, Henry Horton, Montgomery Bell, Natchez Trace, Paris Landing or Pickwick Landing. This exciting new option makes it easier than ever to stay at a Tennessee State Park inn or cabin.  Just look for the easy-to-use online reservations "button" on the Tennessee State Parks Web site at www.tnstateparks.com. «Read the rest of this article»
Fort Campbell – The commanding general of the 101st Airborne Division (Air Assault) announced today that the division headquarters will deploy to Afghanistan in mid-2010.
The deployment will affect more than 700 Soldiers stationed at Fort Campbell, according to Maj. Gen. John F. Campbell, 101st Airborne Division (Air Assault) commander.
«Read the rest of this article»