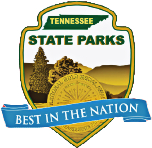 Tennessee's state parks are an excellent choice for a Labor Day weekend getaway, and with the activities going on this weekend it couldn't be a better time! It is not too late to make your online reservations at Fall Creek Falls, Henry Horton, Montgomery Bell, Natchez Trace, Paris Landing or Pickwick Landing. This exciting new option makes it easier than ever to stay at a Tennessee State Park inn or cabin.  Just look for the easy-to-use online reservations "button" on the Tennessee State Parks Web site at www.tnstateparks.com.
Middle Tennessee
Dunbar Cave Labor Day Cave Hikes — Monday, September 7 — Join the Friends of Dunbar Cave for several special Labor Day Hikes beginning at 10 a.m., 1 p.m. and 3 p.m. CDT. Participants must make a reservation in advance, be at least three years old (must be able to walk for 1.5 hours without being carried) and each person must bring or rent a flashlight (requirement is one per person). Photography is not allowed in the cave.  Please call the park for reservations and check-in time information. The cost is $5.00 per person and $2.00 per flashlight rental (again, participants can bring their own).
Dunbar Cave is located 60 minutes northwest of Nashville and about 1.5 miles northeast of downtown Clarksville in Montgomery County. Dunbar Cave is the most prominent of several caves located in this designated natural area. In the roomy mouth of the cave, square dances, radio shows and big band era concerts were once held.   To make your reservation for one of the special Labor Day hikes, please (931) 648-5526.  For more information about Dunbar Cave, please visit their Web site at www.tnstateparks.com/DunbarCave.
Standing Stone State Park's 9th Annual Campers Night Light Contest — Saturday, September 5 — Decorate your campsite with a creative selection of lights. First place prize for the most original display will be one week of free camping at Standing Stone. Second place prize will include two nights of free camping and there will be a "fun" prize for third place!  Judging will begin at dark.
Standing Stone State Park covers nearly 11,000 acres on the Cumberland Plateau of north-central Tennessee. The quaint and rustic park is noted for its outstanding scenery, spring wildflowers, fossils and other natural diversity.  The park is located in Overton County within a triangle formed by highways connecting Livingston, Gainesboro and Celina, Tenn.  The park takes its name from the Standing Stone, an eight-foot tall rock standing upright on a sandstone ledge, which was supposedly used as a boundary line between two separate Indian nations. When the rock fell, the Indians placed a portion of it upon an improvised monument to preserve it. The stone is still preserved in Monterey, Tenn.  For more information about Standing Stone please visit www.tnstateparks.com/StandingStone or call (931) 823-6347.
West Tennessee
Paris Landing's Summer In the Park — Saturday, September 5 — Paris Landing State Park will hold its final "Summer In the Park" concert Labor Day Weekend.  Park guests and area residents will enjoy performances in various genres of music including country, rock and roll, soft rock, traditional country, bluegrass, Celtic and "newgrass." This is a wonderful opportunity to hear regional musicians while overlooking the scenic Kentucky Lake!  Concerts are from 7:30 to 9:30 p.m. CDT and are free to the public.
Paris Landing State Park is an 841-acre park located on the western shore of the Tennessee River, which is dammed to form Kentucky Lake.  The park sits on the widest part of the lake and is the perfect location for all water sports such as fishing, boating, swimming and skiing. On land, there is plenty of activity with golfing, hiking, camping or just relaxing and enjoying the natural beauty and wildlife. Be on the lookout for the deer, turkey, fox and coyote that roam the park. Eagles can be seen in the winter months.  For more information about Summer in the Park or other upcoming activities, please visit www.tnstateparks.com/ParisLanding or call (731) 641-4465.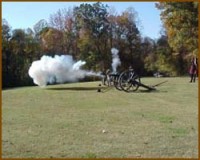 Fort Pillow State Park Labor Day Activities — Monday, September 7 — Join the Fort Pillow State Park team for a variety of fun-filled activities and programs.  For more information about Fort Pillow's Labor Day events, please call (731) 738-5581.
The 1,642-acre Fort Pillow State Historic Park, located in Lauderdale County on the Chickasaw Bluffs overlooking the Mississippi River, is rich in both historic and archaeological significance. In 1861, the Confederate Army built extensive fortifications here and named the site for General Gideon J. Pillow of Maury County. The confederate soldiers abandoned the fort and the remains of the earthworks are well preserved.  For more information about Fort Pillow, please visit the park's Web site at www.tnstateparks.com/FortPillow.
East Tennessee
Davy Crockett Birthplace End of Season Celebration — Saturday, September 5 — Join the Davy Crockett Birthplace team at the campground pavilion for their "End of the Season" Celebration. There will be games for the kids starting at 11 a.m. A Summer in the Park slide show will begin at 1 p.m. and a bluegrass musical group will perform from 7 to 9 p.m. Note that times are all Eastern Daylight Time.
Davy Crockett's birthplace has been preserved by the Tennessee Department of Environment and Conservation as a historic site within the state park system.  The site consists of 105 partially wooded acres of land along the Nolichucky River in Greene County.  For more information about the park's Labor Day Celebration, please call (423) 257-2167.  For additional information about the park, please visit www.tnstateparks.com/DavyCrockettSHP.
Pickett State Park Old Timers' Day — Monday, September 7 — The sound of fiddling and bluegrass music will fill the air at Pickett State Park in Jamestown during the annual Old Timers' Day music festival.  This free, day-long "jamming" festival began in the mid-1970s and features buck dancing, ballad singing, old-time fiddling, folk songs, bluegrass and much more. Bring the whole family for a day of music and fun activities!  For additional information about Old Timers' Day, please call (931) 689-3129.
Situated in a remote section of the Upper Cumberland plateau, Pickett State Park is known for its geological, botanical and scenic wonders.  The park lies within the 19,200-acre Pickett State Forest and adjacent to the massive 120,000-acre Big South Fork National River and Recreation Area, both areas containing prime wilderness country.  Visitors to the park can explore large rock houses, natural sandstone bridges, scenic bluffs and wild mountain streams.  The park memorializes and preserves the unique work of the Civilian Conservation Corps, who first developed the park.  For additional information about the park, please visit www.tnstateparks.com/Pickett or call (931) 879-5821.