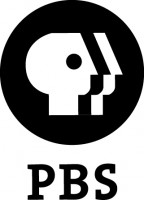 Emmy-winning veteran public affairs journalist Bill Moyers hosts Bill Moyers Journal on PBS. The show airs locally on WNPT channel 8 on Friday nights at 8:00 p.m. The weekly series is aimed at enriching the conversation of and about democracy by featuring fresh and original voices, perspectives that reflect a diversity of insight and experience. Each one-hour broadcast features analysis of current issues and interviews with prominent figures from the worlds of politics, arts and letters, religion, science and the media.
He recently did this video essay on the Health Care debate.
Riverfest 2009 is almost here. The festival is na annual Clarksville tradition and reflects the joy, beauty, and character of Clarksville's riverfront and the diversity of the local community. The fun begins on Friday, September 11. The annual event relies on many volunteers to help fill a variety of roles throughout the festival.
They have had a group of volunteers cancel, and need around 40 people to help out in the inflatables area on Saturday, September 12th. You can volunteer to cover a block of time, or all help out all day if you are so willing. This is your opportunity to give something back to your community!
To lend a hand, call Niki Crowe, Special Events Coordinator for the City of Clarksville Parks and Recreation Department at 931-645-7476 or 931-320-6880.

Make plans to be at the 22nd Annual Riverfest Celebration this coming weekend! It is going to be a weekend of great fun for the entire family. Festivities begin Friday night at 5p.m. with a tribute to our military and victims of the September 11 tragedy. The 101st Airborne Division Band will play and a moment of silence will be acknowledged. «Read the rest of this article»


Parks and Recreation is excited to offer some new classes this season at the three local community centers.  The popular dance and exercise program Zumba begins at the Kleeman Center on September 14 from 5-6p.m.  The class is every Monday at the same time.
Ballroom dancing classes will be at the Burt-Cobb Center on Tuesday nights from 5-7p.m. beginning September 22.  Learn how to do the dances you see on television from a professional ballroom dancing instructor.  The cost for the class is $30 per person.
Art for Tots is a new class for toddlers ages birth- 4 years. «Read the rest of this article»
One of the fun experiences I have is researching odd facts on the Internet. I recently looked at some statistics on the "top 10 jobs in America." Here are a few bits of information I learned:
Lists vary on the top two jobs. Some say Surgeon and others say Anesthesiologist. Salaries for each range from roughly $175,000 to $185,000 on average. (Note: This means that some of these people make much more and some make much less.) At least one list stated that Investment Bankers were second. The most common list of the top 10 highest paying jobs follows. «Read the rest of this article»