Make plans to be at the 22nd Annual Riverfest Celebration this coming weekend! It is going to be a weekend of great fun for the entire family. Festivities begin Friday night at 5p.m. with a tribute to our military and victims of the September 11 tragedy. The 101st Airborne Division Band will play and a moment of silence will be acknowledged.
Live entertainment will be on three stages all weekend during Riverfest. The music kicks off with a great lineup of Christian performers on the Gateway Stage including the multiple Dove Award nominated group Rush of Fools. Several talented performers including three tribute bands will take the Budweiser Stage on Friday night.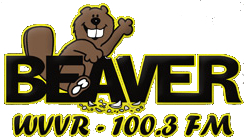 The entertainment continues when gates open at 10a.m. on Saturday with local dance academies, a magic show, the Nashville Zoo, the Gateway to Stardom talent showcase and Beaver Country Idol just to name a few. Saturday night, the Trailer Choir and award winning country performer Jack Ingram will take the Budweiser Stage.
While this year's entertainment lineup is filled with great performers, Riverfest has tons of other exciting activities too. The Kids' Zone will be back this year and packed with fun for the kids to enjoy. Take a stroll through Toddler Town, the area just for those pint size visitors of Riverfest. The "big kids" can enjoy themselves too with inflatables for adults.
Be sure to stop at the River of Culture Stage for a captivating showcase of dances and traditions from various cultures from all around the world. Hula dancing, ballet and martial arts are just some of the things you will find on the River of Culture stage.
The 3rd Annual Riverfest Regatta is set to take place Saturday morning at 10a.m. and is sure to provide a great deal of entertainment for participants and spectators, alike. Watch as groups attempt to paddle their cardboard boats to the finish line on the Cumberland River. Awards are given out in several different categories. If you and your group would like to be a part of the Riverfest Regatta, fill out the entry form online at www.clarksvilleriverfest.com and return it to the Parks and Recreation office no later than Tuesday.
The Lighted Boat Parade is another event you can catch this year at Riverfest. Boats decorated with hundreds of lights and other decorations begin their parade route at the Montgomery County Conservation Club. Jurors at the McGregor Park courtesy boat dock judge the boats in several categories while spectators watch the boats pass by the RiverWalk.
New this year is the Wait Staff War competition. Local restaurants' servers will compete to prove they have what it takes to be the best wait staff in Clarksville. Watch servers compete in categories such as Best Balance, Best Memory, Speediest Bussing, Quickest Drink Server, Bartender With the most Flair, Best Customer Service. The contest will be entertaining and just may help you decide where you and your family will dine next time you eat out! It takes place Saturday at 1p.m. in the Food Court.
For a complete list of Riverfest activities and other information visit www.clarksvilleriverfest.com. Admission to the two day festival is free. You won't want to miss out on all the fun!
Budweiser Stage
Friday
| | | |
| --- | --- | --- |
| 5:00-5:45pm | | 9/11 Program |
| 6:00-6:45pm | | Highway 105 |
| 7:00-8:00pm | | Mike Broward-Buffett |
| 8:15-9:30pm | | Chain Reaction |
| 9:45-11:00pm | | American Floyd |
Saturday
| | | |
| --- | --- | --- |
| 10:00-10:45am | | Magic Show |
| 11:00-11:45am | | Nashville Zoo |
| 12:00-1:00pm | | Wakeboarding Demos |
| 1:15-2:15pm | | Sterling Heights |
| 2:30-3:30pm | | Dusty Mahan |
| 3:45-4:30pm | | Stephanie Corbin |
| 4:45-6:15pm | | Beaver Country Idol |
| 6:30-7:45pm | | The Pistols |
| 8:00-9:15pm | | Trailer Choir |
| 9:30-11:00pm | | Jack Ingram |
Gateway Stage
Friday
| | | |
| --- | --- | --- |
| 5:00-5:45pm | | G Man |
| 6:00-6:45pm | | Jamie Worley |
| 7:00-8:00pm | | Xample Praise |
| 8:15-9:15pm | | August Christopher |
| 9:30-11:00pm | | Rush of Fools |
Saturday
| | | |
| --- | --- | --- |
| 10:00-10:25am | | Stars Dance Studio |
| 10:25-10:50am | | Christy's School of Performing Arts |
| 10:50-11:15pm | | Showtime Dance Studio |
| 11:15-11:40pm | | Natalie's Dance Network |
| 11:40-12:05pm | | Lana's Dance Studio |
| 12:05-12:30pm | | Dance Force |
| 12:30-12:55pm | | Acro Dance Express |
| 1:00-3:00pm | | Gateway to Stardom |
| 3:00-4:00pm | | Step Exhibition |
| 4:15-5:00pm | | Keisha Williams |
| 5:15-6:00pm | | Alfonz |
| 6:15-7:15pm | | Renay Ross |
| 7:30-8:15pm | | Atomic Blonde |
| 8:15-8:30pm | | Five Minus One |
| 8:30-9:30pm | | Stan Lassiter |
| 9:45-11:00pm | | Stacey Mitchart |
River of Cultures Stage
Friday
| | | |
| --- | --- | --- |
| 5:30-6:00pm | | Lana's Dance Centre |
| 6:00-6:30pm | | SSF Submission Academy |
| 6:30-7:00pm | | Showtime Dance Studio |
| 7:00-7:30pm | | Baize Martial Arts Demo Team |
| 7:30-8:00pm | | Ballet Folklorico Viva Panama |
Saturday
| | | |
| --- | --- | --- |
| 12:00-12:30pm | | Baize Martial Arts Demo Team |
| 12:30-1:00pm | | Showtime Dance Studio |
| 1:00-1:30pm | | SSF Submission Academy |
| 1:30-2:30pm | | Jezzebellies Dance Troupe |
| 2:30-3:00pm | | Tiger Tae Kwon Do |
| 3:00-4:00pm | | Lana's Dance Centre |
| 4:00-4:30pm | | SSF Submission Academy |
| 4:30-5:00pm | | Natalie's Dance Network |
| 5:00-5:30pm | | Baize Martial Arts Demo Team |
| 5:30-6:00pm | | Showtime Dance Studio |
| 6:00-6:30pm | | Clarksville/Ft. Campbell Judo, Jujitsu, Aikido Club |
| 6:30-7:00pm | | Ballet Folklorico Viva Panama |
| 7:00-8:00pm | | Hui Hawaii O Tenesi Hawaiian Civic Club |