Loaves and Fishes, is a community kitchen which provides  free meals to 150-200 needy people a day, six days a week. They will be holding their annual fundraiser on October 17th, offering the community a Louisiana Cajun Dinner that includes: Cajun rice, gumbo, beans, jambalaya and breads, with pecan pralines for dessert. Tickets are priced at a $15 donation per person for the event.
They are looking for individuals and businesses to help sponsor this years event. If you, or your business can help either with a cash sponsorship, or by taking care of one or more of the items needed from the list below, you will be making a big difference! Loaves and Fishes is a 501(c3) non-profit so all donations are tax deductible.
Contact Susan Chapman via email or via phone  at 931-645-9020 to offer your assistance, or for ticketing information.
«Read the rest of this article»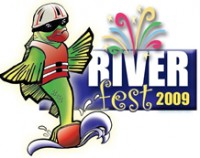 McGregor Park will be closed to the public beginning Wednesday, September 9 to prepare for this weekend's 22nd Annual Riverfest Celebration.  All vehicles must be removed from the park by 1a.m. Wednesday morning.  Any vehicles left in the park will be towed at the owner's expense.
A few road closures will take place the day of the event and alternate routes will be provided. (See map below)  The courtesy boat dock and boat ramp at McGregor Park will also be closed during the event.  However, boaters may use the boat ramp at Trice Landing this weekend.
Event guests are encouraged to take advantage of the free parking at Austin Peay State University's Dunn Center parking lot.  Bus service will run every 30-45 minutes to shuttle guests from APSU to McGregor Park courtesy boat ramp and back Friday and Saturday.  Service will begin at 5p.m. on Friday at APSU and 10a.m. on Saturday.  The last pick up from the boat ramp will be 11:15p.m. both nights. «Read the rest of this article»
Centerstone to provide housing and transportation assistance for low income individuals and families in the City of Clarksville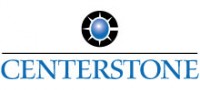 Nashville – Centerstone, the nation's largest provider of community-based behavioral healthcare, has received an $8,840 grant from the City of Clarksville to provide housing and transportation assistance for individuals with mental illness who are homeless or at risk of homelessness. Housing assistance includes rental fees, house payments and utility deposits. Transportation assistance includes bus vouchers for transportation to employment interviews, employment training and the first 60 days of work.
«Read the rest of this article»
Fort Campbell – The commanding general of the 101st Airborne Division (Air Assault) will host a 9/11 memorial ceremony at 5 p.m. Friday at McAuliffe Hall.
Maj. Gen. John F. Campbell will lead the Fort Campbell community in honoring those who lost their lives Sept. 11, 2001.



Derik Boik will be performing stand-up comedy at the Comedy Zone in Tippers Sports Bar this Tuesday evening at 9:00 p.m.
Best known for his absurd, self-deprecating and irreverent comedy. He has proudly gone from being virtually unknown to being virtually… known in just five short years. Derik grew up in Central Florida, where he was able to cultivate a less than healthy attitude towards sharks, dream catchers and old people. Derik is a master of the unexpected, and brings to the stage his childlike ability to uncover the humor in (almost) any situation. From vasectomies to nursery rhymes, Derik often exploits his own awkward life  for the sake of comedy. Easy-going, insightful and at times a little bit pompous, Derik will keep you giggling from start to finish. Oh, and you may never look at a superhero the same way again. «Read the rest of this article»