Two engineering technology degree programs at Austin Peay State University have received accreditation from the Technology Accreditation Commission of the Accreditation Board for Engineering and Technology.
The Bachelor of Science in engineering technology with a concentration in electronics and the Bachelor of Science in engineering technology with a concentration in manufacturing are accredited by the national organization through Sept. 30, 2015. This accreditation action extends retroactively from Oct. 1, 2007. «Read the rest of this article»
Gordon Food Service is pleased to announce the opening of their new GFS Marketplace store in the Clarksville area. Managed by Vicki Lewis, the new GFS Marketplace is located at 2809 Wilma Rudolph Blvd. in Clarksville. GFS Marketplace is scheduled to open, September 14, 2009. Hours will be Monday through Saturday, 8:00 a.m. to 8:00 p.m. and 12:00 p.m. to 5:00 p.m. on Sunday.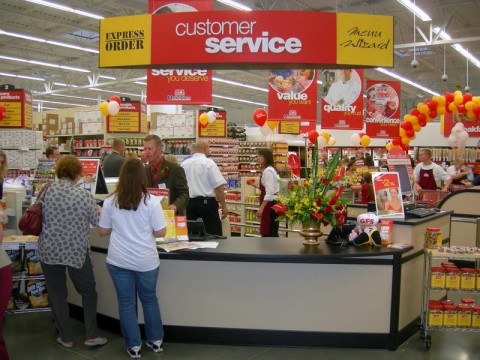 The new GFS Marketplace store is approximately 14,000 square feet, and will carry thousands of their top quality food service products. Customers will find a large selection of produce and dairy, grocery and frozen, paper and janitorial products in larger pack sizes. Unlike the wholesale clubs, Gordon Food Service is a "local" company committed to serving the needs of the community and does not charge a membership fee to shop in their stores and is open to the public. «Read the rest of this article»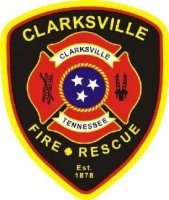 Clarksville Fire Rescue will be hosting an open house prior to the city's September 11th Memorial Ceremony. The open house will be located at Fire Station #1 at 802 Main Street from 4:00 pm until 6:00 pm at which time the Memorial Ceremony will commence.
There will be plenty for the entire family to learn and experience. Children will get the chance to crawl through a smoke trailer filled with theatrical smoke to experience the limited visual capability. Firefighter equipment and other safety related items will also be on display. Children from Kindergarten through 2nd grade are especially encouraged to drop by.
Shuttle service will be available to and from the river and fire station. It's all free to the public.
Be sure to bring to family by and help kick off Fire Prevention Month.
For artists living in the years between World War I and World War II, only one city mattered – Paris. Ernest Hemingway scribbled down short stories in its cafes. Pablo Picasso hurried down theChamps-Élysées with paint-stained fingers to make a dinner party.
The great figures of all artistic genres came and worked in the city. But what inspired them? Maybe it was the music, created by other artists seeking the inspiration provided by Paris.
That eclectic blend of music will be the focus of the next Dimensions New Music Series Concert, "Paris Between the Wars: 1919 – 1939." The free concert, which begins at 7:30 p.m. on Sept. 14 in the APSU Concert Hall, will feature works by a wide range of musicians swept up by the city's creativity.
«Read the rest of this article»