Partial Closure of Interstate 440 this Weekend for Concrete Repairs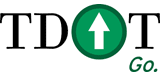 For motorists planning to go to Nashville this weekend, a word of caution. Road closures will be in effect. TDOT has issued a traffic advisory regarding closure of a section of I-440 for concrete repair and rehabilitation.
According to TDOT's Communications Office, Tennessee Department of Transportation crews will once again close a short section of Interstate 440 in Nashville this weekend as a major concrete rehabilitation project continues.  This weekend's closure is part of the I-440 rehabilitation project which will last for several months to come.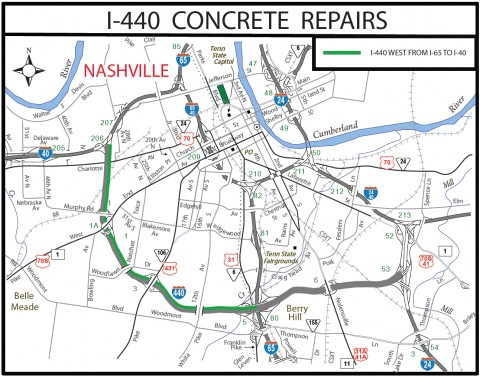 «Read the rest of this article»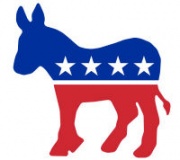 The Montgomery County Democratic Party will host their annual Labor Day Celebration on September 17th at 5pm. This year's event will be held at the Water Street Events Center on Riverside Drive. This will be a buffet type event, with Montgomery County Candidate Kim McMillan, along with each of the other Democratic Generational Candidates, Ward Cammack, Jim Kyle, Roy Herron and Mike McWherter are to speak. Local Democratic Candidate Greg Rabidoux who continues his bid for the 7th Congressional District will also address those in attendance. The events Key note Speaker will be Representative Mike Turner, «Read the rest of this article»
September is Infant Mortality Awareness Month

Nashville – As part of the observance of National Infant Mortality Awareness Month, the Tennessee Department of Health is working to remind Tennesseans of the importance of preconception and prenatal care and is working toward ensuring that every child born in Tennessee reaches his or her first birthday.
"We must do everything we can to improve the health outcomes for this vulnerable population," said Governor Phil Bredesen. "The Department of Health and Governor's Office of Children's Care Coordination are working to increase awareness about how important it is to create healthier families that have healthier babies."
"All women of childbearing age, whether planning to become a parent or not, should take steps now to improve their health. Simple changes such as improving physical fitness, making better nutritional choices and stopping tobacco use will contribute to better health," said Health Commissioner Susan R. Cooper, MSN, RN. "Good overall maternal health, combined with proper and early prenatal care, is vital to the growth and development of an infant."
The theme of Infant Mortality Awareness Month 2009 is "Healthy Families = Healthy Babies." The goal of this year's observance is to remind adults to work on personal health before they even consider having a child. «Read the rest of this article»
Video: English | Spanish | ASL Podcast: English
Washington — In support of the Administration's efforts to promote access and affordability of college education, the Internal Revenue Service today launched a new Web section highlighting various tax breaks and 529 plan changes designed to help parents and students pay for college.
The new Tax Breaks for Education section on IRS.gov includes tips for taking advantage of long-standing education deductions and credits. The "one-stop" location for higher education information includes a special section highlighting 529 plans and frequently asked questions. The web section also features two key changes that will be in effect during 2009 and 2010 that were included in the American Recovery and Reinvestment Act (ARRA), enacted earlier this year.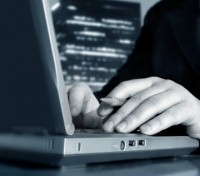 One change allows families saving for college to use popular 529 plans to pay for a student's computer-related technology needs. Under the other change, more parents and students will be able to use a federal education credit to pay part of the cost of college using the new American opportunity credit.
"With many families struggling to afford college, we want every eligible taxpayer to know about their options and take advantage of all the tax breaks they can," IRS Commissioner Doug Shulman said. "529 plans have become a very attractive way to save for college, and our web section is designed to help people get information about these plans. In addition, the new American opportunity credit can help many parents and students pay part of the cost of the first four years of college."
Here are further details on the expanded 529 plans and the new American opportunity credit. «Read the rest of this article»