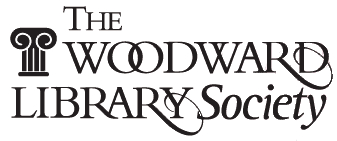 The Woodward Library Society at Austin Peay State University will have its first fall program at 5:30 p.m., Tuesday, Sept. 15 at F&M Bank, located at 50 Franklin St.
The program, will feature Riley Darnell, former Tennessee secretary of state. He will speak briefly on the development of the Tennessee Electronic Library (TEL), which was implemented during his term of office. TEL, a program of the Tennessee State Library and Archives, is a virtual library that provides free access to thousands of resources for all Tennesseans.
A live demonstration showing how TEL is able to link users to more than 400,000 electronic resources also will be a part of the program.
For more information about The Woodward Library Society's fall programs, contact Joe Weber, library director, by telephone at (931) 221-7613 or by e-mail at .