According to the National Education Association, research shows that the ideal number of students in a class is 13 to 17. In Tennessee, class sizes are allowed as follows (data from the Tennessee Department of Education Web site): Kindergarten through third grade: average 20; maximum 25; fourth through sixth grade: average 25; maximum 30. This may appear to be reasonable to some politicians, educators and parents. Teachers will tell you that maximum class loads reduce the one critical need of every student: individual attention.
What does this mean?
Let's say you have a fourth grade class with an average of 17 children in four classes. This allows three fifth grade classes to have up to 30 kids per class. The logic is that 68 fourth graders plus 90 fifth grades equals 158 students divided by seven classes equals an average of 24 students per class.
That's great for the fourth graders, but what happens to the 30 fifth graders who not only are larger students fitted into a room designed for 20 or so kids, but also the students facing TCAP and Writing Assessment Test scores that determine statistics under No Child Left Behind.

Think about it.
I know what some of you are thinking. Years ago teachers in Tennessee had classes of 45 students each. Many factors have changed.
The state of the family is no longer that two parents are present, one of whom in the "olden days" was most likely a full time homemaker available to the child as soon as he reached home at the end of the school day.
The "inclusion" laws stating that children with special disabilities attend class with all other children were not in effect at that time.
Children failed until they reached certain benchmarks of competency.
Strict discipline was enforced not only at school but at home.
School is not the same place it used to be.
Back to present circumstances, class size matters.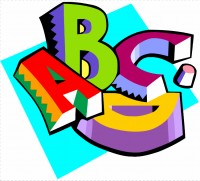 The Year before last year at the school in which I teach, we had an extremely large kindergarten class. Four teachers started out with 25 or 26 in each class until the fifth kindergarten teacher was hired and rotated from class to class. It took nine weeks for her portable classroom to be installed. Eventually class size was reduced but by then, stress level for teachers and students had been intense.
If you have never been involved with a kindergarten class, you should visit one some day. You'll find a world unto itself. Each child believes truly that she or he is the only one who matters. Some cry; others have bathroom issues; some don't get along with others; some believe tantrums get what you want.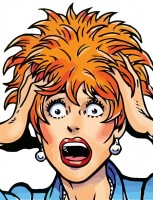 Dealing with 17 kindergarten children at the time is a mammoth job. Teaching them is on an even higher plane. Trying to cope with 25 or 26 at the time is grounds for hysteria, in my opinion. God bless the teachers who take on this challenge every day!
First grade teachers are also included in this category because they too have high hurdles daily. In my experience, if children do not have the basic skills in both academics and social areas by the end of first grade, they are usually in the lower half of their class for the rest of their school career, unless somewhere they are given some intense personal attention.
What can parents and educators do to make sure that politicians who make these laws (allowing classes to be legally overcrowded) understand their actions?
Voice your opinion to your representative.
Mail articles like this one to the person voting on these laws.
Encourage your school board member to do everything possible to make sure these averages don't drive the system.
Support your school and its teachers with your presence and your refusal to allow your child to become a statistic.
Individual attention is a necessity, not a luxury. Make sure your child is not the one left behind.