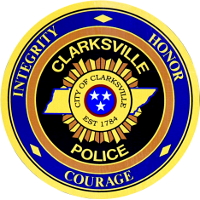 The Clarksville Police Department is still looking for Dominick Shon Dre Hodges, a 21 year old black male. He is wanted in connection with the Homicide of George Lebrent Miller at the A&W Motel on July 22nd 2009.
There is an active FIRST DEGREE MURDER warrant on file for this subject. Anyone that has any information is asked to call the Clarksville Police Department / Crime Stoppers at 931- 645-8477. Detective Tim Finley is the lead investigator, you can reach him at 931-648-0656, ext 4008.
Fort Campbell – Fort Campbell is sponsoring the Run for Resiliency Saturday.
The event will consist of a 5K run and 1.5 mile walk at Fort Campbell's Destiny Park, at the end of Lafayette Road, outside Gate 10.
More than 20 informational booths will be on site to provide attendees with local spiritual, emotional, financial, recreational, family and health services available to improve individual, family and community wellness.
The event is free and open to the public and there is no registration required.
Strollers are welcome, but not recommended due to some gravel surfaces on the walk route.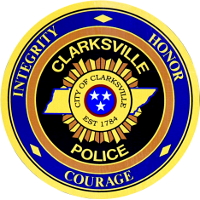 On September 15, 2009, around 5:30 p.m. a passerby found a four year old male child walking alone and barefoot on the heavily traveled Kraft Street.  Officers Rodney Lifsey and Dana Prins responded and took control of the child and began looking for the mother, Natalie Nicole Ballard. The four year old told the officers, he left the house after his mother fell asleep on the couch.  He said he was going to visit his "Nana and Papa".  Officers went to the child's address and made several attempts to contact Natalie Ballard by knocking on the door and calling on the phone.  They were unable to get any response from the mother.   Children told the officers that Natalie Ballard was home and had recently opened the door to let her dogs outside.  Officers were finally able to make contact with Natalie Ballard after a family member came to her apartment and opened the door.  Ballard was found inside of the residence and claimed she had been sleeping.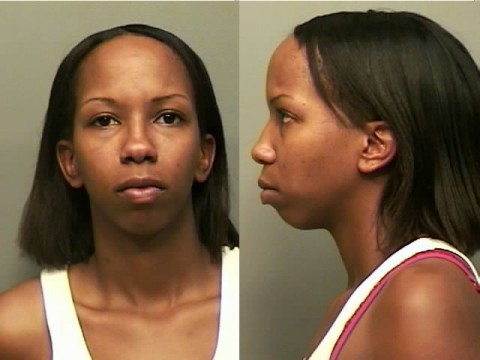 NATALIE NICOLE BALLARD (B/F, DOB: 5/12/85, Given Address:  500 Kraft Street, Clarksville, TN) was taken into custody and charged with CHILD ABUSE/NEGLECT with a Bond of: $25,000.
The four year was turned over to a family member after Ballard was taken into custody.
Republican Candidate for 8th Congressional District of Tennessee connects with fellow veterans at non-partisan seminar
Donn Janes, a candidate for the U.S. House of Representatives in Tennessee's 8th Congressional District, recently returned from a two-day candidate seminar at Princeton University's Woodrow Wilson School of Public Affairs. The seminar was hosted by Veterans Campaign, a non-partisan, non-ideological training program aimed at preparing veterans to run for public office.
"The candidate training conference covered topics ranging from public speaking to grass roots organization," said Janes, a first-time candidate for political office. "Those of us who attended are not career politicians. The attendees and presenters were veterans who are trying to make a difference and looking for ways to continue our tradition of service to this great country by running for public office." «Read the rest of this article»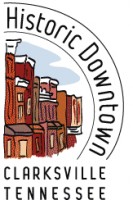 September's Jammin' in the Alley concert will take place Friday, September 18 on Strawberry Alley in downtown Clarksville.
This month's free concert starts at 7 p.m. and features the Z-Soul Band. The band blends original and natural sounds of soul & blues with their own funky twist. They are sure to provide the perfect tunes to groove to and have a good time.
«Read the rest of this article»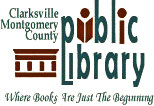 Imagination Library Week started on  September 13th and runs through the 20th. To celebrate all of the wonderful aspects this program brings to the youth of Montgomery County, there will be an Interactive Children's Celebration from 10 a.m. to Noon today at the Clarksville-Montgomery County Public Library. Bring your children to enjoy a treasure hunt, and a variety of stories and crafts.