On Tuesday, September 22nd the Customs House Museum will host a Autumn Equinox Writers Hour. The event will feature local published and amateur authors reading to the group from their works. There is no theme or style required from the writers. Previous writer's hours have involved poetry, short stories, and blogs. The museum event, which begins at 7 pm is open to the public with no admission fees. There is still room on the agenda for people interested in reading.
The Fall Equinox Writers Hour is in conjunction with artist Alan LeQuire's installation Dream Forest. LeQuire is an international artist whose work is highly sought after. LeQuire is best known for creating Athena, one of the largest indoor sculptures in the western world, located in Nashville's Parthenon. Alan's work includes Tennessee's Vietnam Veterans' Memorial and a large bronze relief for the Tennessee State Capitol. Included in his many awards and commendations are a Tennessee Governor's Citation in 1987 and the American Institute of Architects Design Award for Athena Parthenos.
With this exhibit, Alan LeQuire has merged environmental beauty with the human form, something he believes all viewers respond to as far as subject matter in art. The large textured forms of "Dream Forest" morph gracefully into classical Italian torsos reminiscent of the works LeQuire apprenticed under in his early years. The sculptures flow into the forest floor with poetic narration. The vision completes with eight-foot woodcut prints and a suspended forest ceiling. «Read the rest of this article»
Annual Festival Slated for Sept. 18-19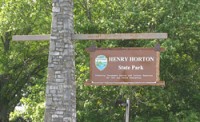 CHAPEL HILL, Tenn. – Henry Horton State Park will host its annual Step Back in Time festival September 18 – 19, featuring a pre-1840s encampment, horse-mounted shooters, arts and crafts, antique tractors and cars, music, food and much more.  Activities will begin at 9 a.m. each day and run until approximately 7:30 p.m.  The festival is free and open to the public.
"The Step Back in Time festival is a fun and educational event for the entire family and a great way to learn about Tennessee history," said Shane Petty, chief ranger for Tennessee State Parks.   "We are excited about the many talented artisans and musicians that will be on hand, along with some great re-enactors that will truly take us back to another time."
Live entertainment will include the Cumberland Pack Blue Grass Band, the Middle Tennessee Cloggers, a puppeteer, various storytellers and re-enactors.  Other featured attractions will be blacksmithing, roping, dobro and chair weaving, broom making, among many other unique activities.  On Friday, there will be a historical walk or ride beginning at 5:30 p.m. honoring individuals that lived on the Henry Horton property. «Read the rest of this article»
Thousands of Tennessee families will qualify for weatherization aid


NASHVILLE, Tenn. – The federal government today released the second installment of Weatherization Recovery funds for Tennessee.  More than $99 million is allocated to the Volunteer State under the American Recovery and Reinvestment Act (ARRA).  Today's award of $39.6 million will  be spent to improve the energy efficiency of thousands of homes across the state through measures that include insulation, weather stripping and window replacement to qualified Tennesseans.  The U.S. Department of Energy is releasing the funds incrementally, based on a state's performance.
"We are very excited about this latest installment of Recovery funds" said Tennessee Department of Human Services Commissioner Gina Lodge.  "It will move us further toward our goal of improving the energy efficiency of over 10,000 homes.  We encourage citizens to apply for this program at their local Weatherization agency." «Read the rest of this article»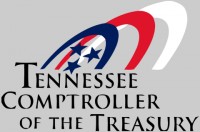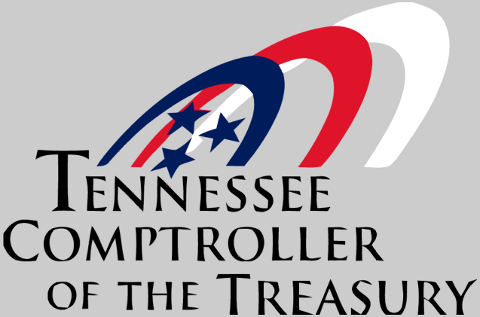 A report released Tuesday by the Tennessee Comptroller of the Treasury's Offices of Research and Education Accountability (OREA) examines Tennessee's efforts to make sure that its schools are safe.  A legislative request to initiate the report was prompted after a tragic fatal shooting at a Tennessee high school in 2008.
The Keeping Tennessee Schools Safe report provides a comparison of state laws, policies and requirements with accepted best practices for keeping schools safe from violence. The report states that Tennessee has made significant progress since the mid-1990s toward ensuring the safety of its students and school personnel. The 2007 Schools Against Violence in Education (SAVE) Act established statewide comprehensive planning and accountability requirements for school districts to meet regarding school safety and violence prevention efforts.
Although safety and violence prevention efforts are addressing most of the identified best practices for safe and secure learning environments, staff and funding needed to implement the requirements are limited and decreasing, according to the report.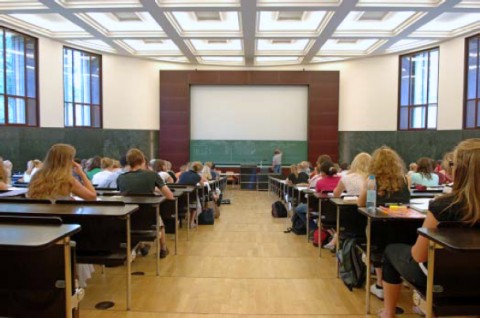 «Read the rest of this article»