TDOT to fund bridge repair and replacement projects across Tennessee, including two bridges located in Montgomery County.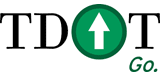 The Tennessee Department of Transportation has identified 111 bridges across the state which will be either replaced, repaired or rehabilitated as part of a new initiative to reduce the number of structurally deficient bridges in the state.
TDOT's Better Bridges Program is a four-year program approved in the General Assembly's 2009 session that will issue bonds to pay for the repair or replacement of more than 200 structurally deficient bridges in the state.
TDOT has presented its list of bridges targeted for inclusion in this first year of the program to Governor Phil Bredesen and leaders of the Tennessee General Assembly. This action is required of TDOT by Public Chapter 552. Governor Bredesen stated that the projects slated for this year of the program will improve safety and reliability on more than one hundred Tennessee bridges.
The Federal Bureau of Labor Statistics reported that steel and scrap prices fell nearly 57 percent from June 2008 to June 2009. Cement prices also declined 15 percent over the same period. Governor Bredesen further stated that undertaking these projects now, rather than later, allows the state to take advantage of today's lower construction material costs. «Read the rest of this article»
Taxpayers Must Close Before Dec. 1 to Qualify
Nashville — With the deadline quickly approaching, the Internal Revenue Service today reminded potential homebuyers they must complete their first-time home purchases before Dec. 1 to qualify for the special first-time homebuyer credit. The American Recovery and Reinvestment Act extended the tax credit, which so far has provided a tax benefit to more than 1.4 million taxpayers nationwide, including 35,892 in Tennessee.
The number of claims filed by Tennesseans is the 13th highest in the nation. "IRS is glad to see that many Tennesseans have taken advantage of the homebuyer credit," said IRS spokesman Dan Boone, "but the clock is ticking for those who hope to and have not."
The credit of up to $8,000 is generally available to homebuyers with qualifying income levels who have never owned a home or have not owned one in the past three years.  The IRS has a new YouTube video and other resources that explain the credit in detail.
«Read the rest of this article»
Fort Campbell – Fort Campbell has implemented a new e-mail notification system for community-based announcements.
The Campbell Connection is a subscription-based e-mail distribution list is primarily geared toward Soldiers, families, civilian employees and retirees, but is available to anyone who wishes to register at http://www.campbell.army.mil/quicklinks/Pages/CampbellConnection.aspx. It provides subscribers information on community activities and other general information. «Read the rest of this article»