Latest in Mobile Wireless Technology Provides Quick Access to Video, Pictures, e-mail and More at Speeds Faster Than Ever Before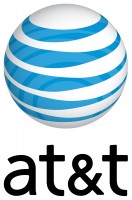 AT&T today announced the extension of its 3G mobile broadband network to Clarksville, providing access to accelerated data speeds that open the door to a new era of mobile services, devices and feature-rich audio and video content. AT&T is also expanding its existing 3G footprint in the Nashville and Memphis metropolitan areas.
The Clarksville extension is one part of AT&T's ongoing initiatives to enhance the speed and performance of its 3G mobile broadband network – the fastest 3G network in the nation, according to independent testing. It is also part of AT&T's ongoing investment to build the broadband networks that will create jobs and fuel economic growth, and enable its customers to quickly access the content, applications and services that matter most to them.
"We continue to make significant private investments to deliver dependable, high speed wireless access in more places across Tennessee for consumers and business customers who need to stay connected – and to help keep Tennessee a leader in technology and innovation," said Gregg Morton, president of AT&T Tennessee.
The annual Frolic on Franklin Street was held in Historic Downtown Clarksville on Saturday September 18th. The Frolic on Franklin Street is a celebration of the arts, and more importantly artists.
Local artists both display and sell their work, including paintings, photography, jewelry, wood crafts, pottery and more. In addition, hands on demonstrations of pottery, wood working/turning, letterpress printing, and painting, are generally available offering parents and children alike the opportunity to watch and learn.
Editor's Note: Clarksville Online was unable to attend many of the notable and worthy events happening this past weekend, due to several key staff members being down with the flu. So we owe a debt of gratitude to local artist and master photographer Alan Goldstein for his efforts in taking photos of this event for us! He is the owner of Photography by Alan.

«Read the rest of this article»
Attention span is the length of time a person can devote to an activity before their mind wanders.
Psychologists vary on what they believe the "average" attention span of a child may be. Some assert that the child's age plus two minutes is the average. That means most kindergarteners (most are five years old) have a seven-minute attention span.
Others insist that the age of the child multiplied by three to five minutes is the average. These folks think that a six-year-old, or average first grader, can concentrate for 18 to 30 minutes. Few of these people have taught first grade.
Sales experts plan on a seven-minute attention span for an executive to listen to a sales presentation. Some college professors plan on a 20-minute attention span for their adult students.
Some researchers have determined that attention span is decreasing because most people watch seven- to eight-minute television shows that then switch to commercials. Others claim that our children have shorter attention spans depending on the amount of television or video games they play each day.
Whatever the attention span, the amount of learning is dependent on the ability to concentrate. «Read the rest of this article»
No previous football experience is necessary

The Clarksville Fox is a women's full contact semi-pro football team that is beginning their 4th season in Clarksville, TN. They will be holding sign-ups for their 2010 season on Saturday September 26th at Northwest High School's Football Field (800 Lafayette Rd).  Sign-ups will be from 12:00p.m. – 3:00 p.m., followed by some "Ultimate Football".  So make sure you come ready to play! Fox Fans, friends, and family members are all welcome to come watch the ladies having some fun starting at 3:00 p.m.

«Read the rest of this article»