Latest in Mobile Wireless Technology Provides Quick Access to Video, Pictures, e-mail and More at Speeds Faster Than Ever Before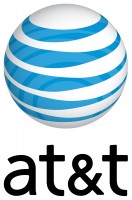 AT&T today announced the extension of its 3G mobile broadband network to Clarksville, providing access to accelerated data speeds that open the door to a new era of mobile services, devices and feature-rich audio and video content. AT&T is also expanding its existing 3G footprint in the Nashville and Memphis metropolitan areas.
The Clarksville extension is one part of AT&T's ongoing initiatives to enhance the speed and performance of its 3G mobile broadband network – the fastest 3G network in the nation, according to independent testing. It is also part of AT&T's ongoing investment to build the broadband networks that will create jobs and fuel economic growth, and enable its customers to quickly access the content, applications and services that matter most to them.
"We continue to make significant private investments to deliver dependable, high speed wireless access in more places across Tennessee for consumers and business customers who need to stay connected – and to help keep Tennessee a leader in technology and innovation," said Gregg Morton, president of AT&T Tennessee.
About the Clarksville Expansion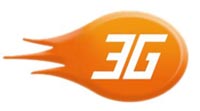 The Clarksville 3G expansion builds on AT&T's investment in 2008, which added 3G service to 110 cell sites, bringing wireless broadband capability to more areas across the Volunteer State. All told, from 2006 to 2008, AT&T's total capital investment in Tennessee was more than $1.2 billion.
The 3G mobile broadband network expansion efforts help address the growing demand for advanced wireless data products and services as more and more people's lives become increasingly mobile and fast-paced. With 3G speeds, customers can not only surf the Web and download files faster than ever, but they can also experience the very latest interactive mobile applications such as live video sharing and remote home monitoring.
The AT&T 3G network also opens the door to a new era of advanced mobile services, devices and feature-rich audio and video content, such as AT&T Video ShareSM, a first-of-its-kind technology that allows users to share live video during a wireless call.
"Demand for wireless bandwidth is growing, whether it's for sharing video and photos with friends, watching a movie, checking the latest scores, or listening to music on a phone, 3G netbook or other mobile devices on the go," added Jim Thorpe, vice president and general manager for Tennessee and Kentucky, AT&T Mobility and Consumer Markets.
Recently, AT&T announced plans to upgrade its 3G network to deliver considerably faster mobile broadband speeds. The network upgrades are slated to begin later this year, with completion expected in 2011. The upgrade to High Speed Packet Access (HSPA) 7.2 technology is part of AT&T's plan for continued investments to deliver the nation's best mobile broadband experience – the ideal combination of speed, coverage and best device line-up.
AT&T's 3G mobile broadband network is based on the 3rd Generation Partnership Project (3GPP) family of technologies that includes GSM and UMTS, the most open and widely used wireless network platforms in the world. As a result, only AT&T can offer 3G data roaming in more than 80 countries, as well as voice calling in more than 215 countries. AT&T's 3G network is now available in more than 350 U.S. major metropolitan areas.
AT&T also enables unsurpassed choice and openness in the range of devices, services and applications compatible with its 3G network. AT&T offers a wide variety of devices from more than a dozen manufacturers, including handsets that are compatible with six different operating systems and five different e-mail applications. Our Media Mall 2.0 offers more than 90,000 content options, and customers can download virtually any application over the Internet. Additionally, AT&T supports a community of more than 20,000 application developers via its devCentral portal.
"This investment for a stronger wireless network will help attract business and strengthen our local economy," said Rep. Joe Pitts (House District 67, Montgomery County). "We appreciate AT&T for their continued investments in Tennessee and for bringing 3G to the residents of Clarksville."
AT&T has more than 6,500 employees in Tennessee and operates 39 AT&T-owned retail locations across the state, including the local Clarksville store at 2560 Wilma Rudolph Blvd. AT&T's products and services are also available at a number of other authorized dealers and national retail locations.
For more information about AT&T's wireless coverage in Tennessee or anywhere in the United States, consumers can go to http://www.wireless.att.com/coverageviewer/. The online tool can measure the quality of coverage based on a street address, intersection, ZIP code or even a landmark.