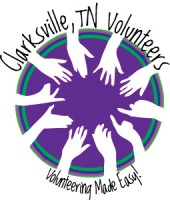 This is an invitation to come check out the newly formed Clarksville,TN Volunteers Network. Take part in their first public meeting in the large meeting room at the Clarksville Montgomery County Public Library on October 1st, 2009 at 11:30 a.m. The speaker for the program will be Ellen Hingst, the  Director of Education from the Center for Non Profit Management.
Clarksville,TN Volunteers is an organization that was was created to help citizens find meaningful opportunities to give back to their community in a way which makes a difference, and helps enrich the lives of others. We are also a networking hub for volunteer coordinators of charitable organizations seeking to build capacity for effective volunteering through support, peer mentoring and professional training opportunities. Participants in the organization include both individuals interested in volunteering, and community service organizations looking to find that perfect volunteer.
Hope to see you there! If you are planning to attend, please RSVP with Rita Arancibia at 931-551-5450
How will it work?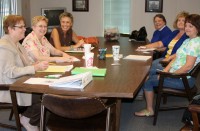 Clarksville,TN Volunteers will be driven by a "Board of Directors" composed of citizens from all walks of life in the Clarksville, Montgomery County, TN area who will play an active role in developing the organization and its vision.
Bi-monthly "Volunteer Network" meetings will be held to facilitate the exchange of ideas, methods and best practices in the management of volunteers and to address mutual interests and concerns. The Volunteer network helps build and develop partnerships in the community through the sharing of resources. We are working together to enhance the profile and importance of community involvement.
Clarksville, TN Volunteers is also building a searchable web-database to find volunteer opportunities that fit citizen's skills and experience. The website ClarksvilleTNVolunteers.com is hosted by Compu-Net Enterprises and is currently under construction.
Organizational values
Volunteer involvement is vital to a community; it fosters civic responsibility, participation and citizen engagement.
Volunteer involvement strengthens communities by promoting change and development by identifying and responding to a variety of community needs.
Volunteer involvement mutually benefits both the volunteer and the organization.
Volunteer involvement is based on relationships and it creates opportunities for organizations to accomplish its goals by engaging volunteers and allows volunteers to grow and give back to the community in meaningful ways through community and volunteer service.