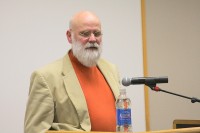 When the editors of the Web site peacecorpswriters.org asked Barry Kitterman for a copy of his new novel, the Austin Peay State University creative writing professor admits he was a little nervous.
The Web site's mission is to promote the published writings of returned Peace Corps volunteers. Kitterman, having served in Belize in the late 1970s, met the criteria, but he didn't exactly paint a flattering picture of the Peace Corps in his book "The Baker's Boy." The novel tells two intertwined stories of Tanner Johnson. The first deals with him as a middle-aged man, so haunted by his past that he flees from his pregnant wife and the stable life he knew. That past informs the second story in the book, which focuses on Johnson's traumatic struggles and disillusionment 25 years earlier while serving with the Peace Corps in Belize.
It's not the type of subject a Web site championing the writings of returned Peace Corps volunteers would care to promote, Kitterman thought.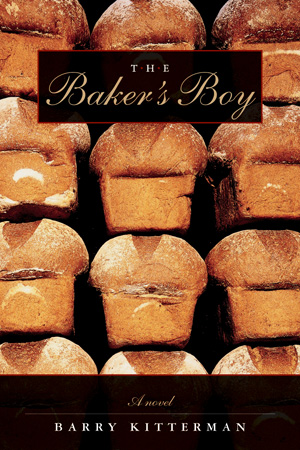 But he sent off a copy of his novel anyway, and a few weeks ago, he received what, to him, was an unexpected response. The editors were so taken by his prose and the book's narrative, they awarded him their annual Maria Thomas Fiction Award.
"I was amazed," he said. A smile formed beneath his white beard and he jokingly added, "I've been trying to find subtle ways of telling people, 'Did you hear I won an award?"
Kitterman has reason to be excited. The award, named after the late novelist and Peace Corps volunteer Maria Thomas, is given annually to a work of high literary merit. The APSU professor joins the company of such distinguished writers as Paul Theroux and Kent Haruf – both previous award winners.
Some of the best praise, however, may have come from Ann Neelon, a poet and Murray State University professor, who reviewed the book for the Web site. She wrote, "In reading Barry Kitterman, I find myself rediscovering the pleasures of reading Dostoyevsky – admittedly an extravagant claim in response to a first novel. Like 'Crime and Punishment,' 'The Brothers Karamazov,' 'The Idiot' and/or 'The Possessed,' 'The Baker's Boy' constitutes a powerful work of moral imagination."
Kitterman spent roughly 10 years writing and revising his novel. In the spring of 2008, Southern Methodist University Press published the book. It received glowing reviews, such as when best-selling novelist Paula Wall compared it to "Lord of the Flies."
But this new award, given his history with the Peace Corps, is more personal for Kitterman.
"It turns out that my complicated feelings toward the Peace Corps are shared by many, many Peace Corps volunteers," he said. "It's unusual to find someone that's just a cheerleader. Everyone has these stories about things that worked out well, things that didn't work out well, problems with bureaucracy. It turns out, I had more in common with them than I thought."
The Peace Corps was first established in 1961, and in that time, 195,000 volunteers and trainees have served in 139 countries. Today, more than 7,800 individuals are volunteering to serve in 76 countries.