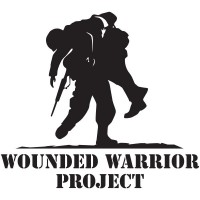 Clarksville Online Author Tim Cash will be participating in the Soldier Ride Nashville 2009, a part of the Wounded Warrior Project on Saturday, September 26th at Edwin Warner Park, (Site #3, 50 Vaughn Rd, Nashville, TN 37221). His participation in the  Soldier Ride Nashville is dedicated to the memory of father, husband and soldier MSG James "Tre" Ponder of Franklin.
I recently got into riding road bikes as a way to stay in shape since I can no longer run. While I have not road any farther than 30 miles at a time, this ride will be my longest yet at 50 miles. I, and many of my Night Stalker brothers and sisters will be riding as a part of Team Tre in honor and memory of our Fallen Comrade MSG James 'Tre' Ponder.

Tre made the ultimate sacrifice for his brothers in arms on a rescue mission in eastern Afghanistan. The date was June 28, 2005. He was killed when his MH-47D helicopter was shot down by enemy fire on it's way to rescue a Navy SEAL team that had run in to trouble. He was a member of the Army's 160th Special Operations Aviation Regiment (SOAR).
All proceeds raised by the ride go to the programs of the Wounded Warrior Project to provide tangible support for the severely wounded to help them on the road to heal both physically and mentally. Tim Cash would like for people to help him to raise money for this worthy and much appreciated cause:
http://soldierride.kintera.org/faf/donorReg/donorPledge.asp?ievent=321982&supid=272631354
If you would like to participate in the ride, they are offering both 25 mile and 50 mile routes. To register, please visit:
http://soldierride.kintera.org/faf/home/waiver.asp?ievent=321982&lis=1&kntae321982=D0047D619E85427C841AA6295040A927
For more information about the Soldier Ride or the Wounded Warrior Project, please visit:
http://sr.woundedwarriorproject.org/
God bless our Soldiers, their Families and our great Country! – Tim Cash