The Customs House Museum and Austin Peay State University present "Pants on Fire" with Producer/Director Colin Campbell as part of the Southern Arts Federation's Southern Circuit Tour of Independent Filmmakers in the museum's theater on October third at 2 pm. Admission to the screening is free. Following a screening of his feature film, "Pants on Fire," Campbell will engage the audience in a discussion about the film and his work as a filmmaker,
"Pants on Fire" tells the story of Brad Spoofer, a pathological liar on a quest for glory. Brad quit the Feed Barn Etc. back in Nebraska and moved to L.A. to become a movie star. His Hollywood career, however, has been a dismal failure. He's the guy on the street corner dressed like a pirate and hawking mattresses. To save face, he's been telling his naïve friends back home that he's a movie star whose blockbusters are all about to be released in theaters. When his buddies decide to surprise him with a road trip to L.A., he has to scramble to prop up the illusion. Luckily, he scores a house-sitting gig for a wealthy couple in Bel Air and is able to keep the lie going, until he foolishly claims to be friends with the guy who played Pedro in "Napoleon Dynamite." His awed buddies clamor to meet their idol. In the meantime, Brad has fallen for Lucy, a cute painter who decorates trash cans for a living and who mistakenly assumes Brad is a rich actor living in the hills. As his lies multiply and his checks bounce, he has to dodge the thug who took his headshots and never got paid, woo the girl, keep his job and, somehow, deliver Pedro. «Read the rest of this article»
State Health Department Launches Flu Information Line

Nashville – Health Commissioner Susan R. Cooper, MSN, RN today reiterated the importance for everyone who can to get vaccinated to prevent the flu. Cooper demonstrated the simplicity of the process by receiving her own seasonal flu vaccine.
"This year, it is particularly important for people to receive the vaccines – both seasonal and H1N1 – to prevent the flu since both strains will be circulating this fall and winter," said Cooper. "In addition to covering coughs and sneezes, washing hands regularly and staying home when sick, vaccination offers the best possible protection. It is proven to lessen the severity of flu symptoms."
«Read the rest of this article»
October is National Breast Cancer Awareness Month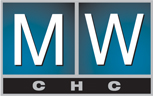 Nashville – Matthew Walker Comprehensive Health Center (MWCHC) observes National Breast Cancer Awareness Month, October 1st thru the 31st 2009. During the month of October, the Center will provide free breast exams and mammogram screenings to women ages 40 and over, who are uninsured or under-insured. The exams and screening will be provided Monday thru Thursday by appointment only at our Nashville Clinic so that everyone who is interested will have an opportunity to be seen.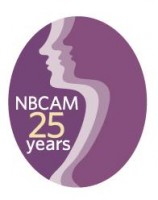 Amongst the most recent data collected by the U.S. Department of Health and Human Services, Center for Disease Control and Prevention, the state of Tennessee ranks within the lowest level of percentages for incidences of breast cancer but within the highest percentage totals for those who die from breast cancer. Though our state percentages for breast cancer incidence are encouraging our number of deaths from breast cancer is not and we know that one of the best ways to effectively combat these statistics is through prevention awareness and early detection. On an ongoing basis, MWCHC works to effectively be a part of the solution by providing breast exams and mammograms screenings free (to those that qualify) or at an affordable cost to those seeking our services all year round, however for the month of October, we will be providing such services for free to all women ages 40 and over. «Read the rest of this article»