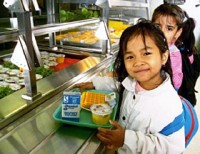 It's no secret that breakfast may be the most important meal of the day—especially for anyone attending school—child or adult.
Here are a few of the consequences of not eating breakfast:
Greater fatigue and sleepiness in the mid-morning hours
Greater propensity towards weight gain because you tend to eat more junk food later and don't get the nutritional requirements from two meals
Reduced alertness and poor concentration resulting in poorer academic performance
Greater hyperactivity and more disruptive classroom behavior
Higher rate of irritability and anxiety
Reduced memory
Increased chance of becoming diabetic, having high cholesterol or high blood pressure
Need I say more? The case for eating breakfast is well-documented by many studies. «Read the rest of this article»


The weekly Clarksville Parks and Recreation Department Recreation Report provides Clarksvillians with a glimpse at the activities and events that are available from the Parks and Recreation Department for them to enjoy together as a family. This weeks highlights include:
The Clarksville Greenway
Heritage Park Bark Park opening soon
Downtown Market
Just for Tots
Shape it up
Theatre in the Park
«Read the rest of this article»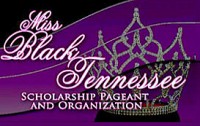 The Miss Black Tennessee Pageant 2009 will take place on October 25th at the Hotel Preston 733 Briley Parkway, Nashville, 37217 starting at 6:00 p.m.
This year's pageant host will be April Woodard the Internationally Acclaimed Broadcast Journalist & Anchor with Inside Edition & BET. She is also a Former Miss National Black USA.
The theme for this year pageant is "Making the Impossible Possible" praises our virtue to overcome obstacles and remain strong with great admiration to our president Barack Obama who demonstrates the importance of perseverance, family unity, higher education, and faith.
Celebrate with the MBTN sponsors in a 'Tribute to the Origin of the Miss Black TN Pageant' with a special presentation honoring Oprah Winfrey the First Crowned Miss Black TN 1972.
The pageant is open to young women between the ages of 18-27 and the contestants will be judge in the following categories. Personal Interview, Health & Fitness, Talent, Evening Gown, and Question & Answer.
It's not too late to become a contestant and this year's there will be no charge for the entry fee. «Read the rest of this article»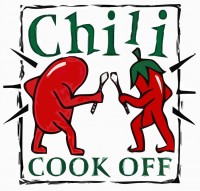 On Saturday neighbors around Bluff Drive near Dunbar Cave Road were hosted again by Ivan & Denise Adames and his extended family, to a Great Chili Cook Off. This is my 3rd year to attend this yearly Fall neighborhood party. After dinner, brave karaoke singers volunteer to entertain.
I think it is a great service to my local community that the Adames family hosts this yearly tradition.  I made some vegetarian chili to enter in the friendly competition. It isn't about the chili, it is about saying more than just hello, and giving a brief wave to people living on our street. «Read the rest of this article»