Interested in solar? Want to see solar systems up-close? Tour  homes through out the region with solar PV installations!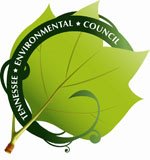 Tennessee Environmental Council and Lightwave Solar Electric are joining to sponsor the Middle Tennessee Solar Home Tour on Saturday October 3, 2009. Solar Homes all across Middle Tennessee will be open to the public for viewing and learning about solar energy as part of the American Solar Energy Society (ASES) National Solar Tour Day.
The tour features active and passive solar powered homes in Sylvan Park, West Meade, Green Hills, Antioch, Brentwood, Franklin, Mt. Juliet & Cookeville. Homeowners and installers will answer questions and show-off system components. These homes also feature energy efficiency, conservation, and other renewable energy systems. The tour is self-guided; no tour bus or schedule to follow. You may visit all ten houses on the tour or you may choose to visit select homes. Follow these links for a flyer and tour map.
The Council will be well represented in the tour, which includes the new passive solar home of Council Executive Director John McFadden in Mt. Juliet and Council Board Member Mary Mastin's home just outside of Cookeville. Mary and her husband Brian Paddock are participating in the ASES tour for the fourth time. Over the last three years they've had more than 120 people from all over the state visit their partially earth sheltered, passive solar designed home, to which they put on 4kw of photovoltaic panels in July of '06 and just added an additional 2 plus kw. Click here for more information about their home and a list of energy-saving features which they printed up for the first Tour.
Please join us Saturday, October 3 to learn about solar, and start turning sunlight into savings!  Visit Lightwave Solar for details or call 615-641-4050.  For more information on the National Solar Tour click here.
About the Tennessee Environmental Council
The Tennessee Environmental Council educates and advocates for the conservation and improvement of Tennessee's environment, communities and public health.  Your generous donations and membership helps support our efforts.