Do you have a great idea for the 2010 Rivers & Spires Festival poster? The Rivers & Spires Festival is a celebration to showcase Clarksville's heritage – tell our history, honor our heroes, and cultivate the arts in order to promote tourism and have an economic impact on our Downtown Historic Business District and the community. The winning artist will receive a cash prize and festival perks associated with being selected the winning artist. This is a call for all interested artist—so spread the word the deadline is closing quickly—so get out that camera—or those brushes and paint a winning contribution that will represent the 2010 Rivers & Spires Festival.
Entry Deadline: Oct 30, 2009 «Read the rest of this article»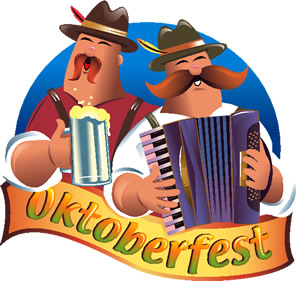 The 29th Annual Oktoberfest brought to you by the Clarksville Edelweiss Club will be held on October 2nd (4:00pm – midnight) & 3rd (2:00pm – midnight) at 790 Economy Drive, off of Hwy 76, by I-24's Exit 11. Load up the car, bring the whole family, and do the chicken dance with a 6′ tall chicken! Enjoy music by Pros't and Die Mitternachters. The Woodchopper Dancers from Toledo, OH will be performing several times each night. There are carnival rides for Kids of All Ages. This is your chance to experience the wonders of Germany right here at home in Tennessee! «Read the rest of this article»

The Miss Tennky Area AFS Volunteer Leadership Team's entire thirty-eight 2009-10 roster attended post-arrival at Mammoth Cave, KY, September 12-13.
The group enjoyed study groups, a cave trip, talent show, great food and outdoor recreation, plus fantastic international conversations. The group represents students from Germany, Latvia, Kazakhstan, Ecuador, Brazil, Costa Rico, France, Italy, Indonesia, Hong Kong, Switzerland, Sweden, Norway, Iceland, Netherlands, Czech Republic, Thailand, Belgium and Japan.
There were four (4) AFS students from Clarksville who attend Rossview High School: Konrad Seifert from Germany hosted by Traci Warren and David Charlesworth, Emelie Moberg from Sweden hosted by Jen and Donald Poelking, Marji Satalova from Latvia hosted by Natalya Mateeva and George Bowes and Thomas Sanna hosted by Tina and Scott Tadsen.
«Read the rest of this article»
In his landmark study of the cultural and civilizational origins of conflict and war, the late social scientist Samuel P. Huntington concluded boldly that "It is human to hate." He viewed this as an ineradicable feature of our basic human nature.
Hatred, as anyone who follows national politics in this country knows, shows no signs of going away soon. Much of it is directed against the president, though senators and representatives (and, less frequently, federal judges) are also targets of hate from time to time.
Earlier this month, President Jimmy Carter stated that "the intensely demonstrated animosity toward President Barack Obama is based on the fact that he is a black man, that he's African American." Not surprisingly, his comments angered many and led to accusations of playing the so-called "race card" to denigrate those (presumably white) Americans who are fiercely opposed to Pres. Obama's policy goals in health care, the economy, and other issue areas. «Read the rest of this article»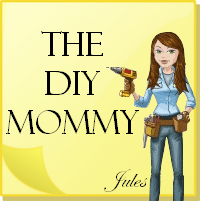 I"m a former HGTV junkie. I used to sit and watch hours of it, and I absorbed more interior decorating, real estate, and DIY than I could possibly use in a lifetime. I would probably still be that way, but my current occupations as mommy, taxi, nurse, teacher, finance manager, counselor, cook, maid, and of course, writer, do not leave much of an opportunity for television.
But if there was one thing I learned from my HGTV education, it's that preparation is key when doing any type of project. I've put this principle into practive with every job I have done and have always had great results. Whether it is painting a bookshelf or completely gutting a bathroom, you have to start out the right way.
I wish someone had told that to the handyman I hired a couple of weeks ago to paint my kitchen buffet. As the  DIY mommy, I prefer to do things myself, but for this particular project I was pressed for time and wanted it done before my husband returned from a business trip. So, I found two local "experienced" handymen who came complete with referrals to tackle the simple task of painting a hutch along with a few other small things around my house. Sounds great, right?
Not really. «Read the rest of this article»