New Campaign to Reach Millions through Handset and In-Store Communications, PSAs, Educational Web Site for Parents and Teachers, and Education for 290,000 AT&T Employees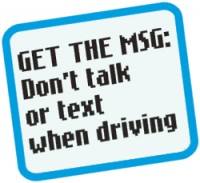 Dallas – Text messaging has experienced a tenfold increase in the past three years*, according to CTIA — The Wireless Association. Unfortunately, this texting boom means that many may be tap-tapping away at perhaps the worst possible time: while driving.
Today, at the Detroit Economic Club, AT&T Chairman and CEO Randall Stephenson will announce AT&T's commitment to address this issue through an initiative to communicate to wireless consumers, especially youth, on the dangers of texting behind the wheel.
"Texting has increasingly become the way to communicate for many people, and the urge to quickly read and respond — even while driving — can be tempting," said Stephenson. "Our goal is to send a simple, yet vital, message to all wireless users: don't text and drive." «Read the rest of this article»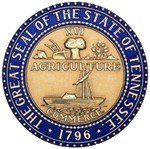 Citing its potential to bring jobs to an economically-struggling area, the State Building Commission Executive Subcommittee gave its approval Tuesday to the West Tennessee "megasite" project.
The subcommittee's vote clears the way for state officials to spend $40 million to purchase about 3,836 acres near Interstate 40 in southwest Haywood County. The site is envisioned as a future home for companies which will provide a new economic engine for West Tennessee.
"As a West Tennessean, I'm proud to support this project," said Treasurer David H. Lillard Jr., one of the subcommittee members. "Like many areas of our state, unemployment is high in Haywood County and other West Tennessee counties. Development on the megasite has the potential to change that area's economic fortunes for the better."
"Megasites in Middle and East Tennessee have successfully lured big businesses to those areas – Volkswagen's plant in Chattanooga and the Hemlock Semiconductor plant in Clarksville," said Secretary of State Tre Hargett, another subcommittee member. "I am pleased that West Tennesseans will now have the same opportunity to reap the economic benefits associated with a TVA certified megasite." «Read the rest of this article»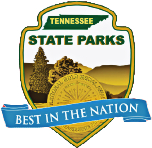 There are a few days left to RSVP for the Botanical Tour of Flat Rock Cedar Glades and Barrens State Natural Area, slated for Saturday, October 3, beginning at 10 a.m. (central).
Reservations are required and the deadline to reserve a spot on the tour is Friday, October 2. For more information or to RSVP, please call (615) 532-1378 or e-mail .
Flat Rock Cedar Glades and Barrens is one of the most ecologically significant natural areas and serves as an important research natural area. Naturalist Todd Crabtree will lead the tour and participants will get to observe numerous species of rare plants, as they hike along the trail. In addition to observing a variety of habitats, participants will see cedar glades, barrens, woods and sinkholes. Grasses and composites will be the focus, but many other plants will be evident – including a mix of fall foliage and flowers.
The 3.5-mile trail is long and not steep, but footwear with good ankle support is recommended. In case of inclement weather, the hike will be canceled. Participants should bring their own lunch and water and are asked to meet at the Flat Rock Cedar Glades and Barrens parking lot on Factory Road. A map of the area can be found at http://www.tn.gov/environment/na/natareas/flatrock/flatrock.pdf. «Read the rest of this article»
Agencies Announce New Coalition Program to Assist Senior Drivers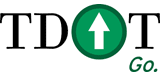 Nashville – Tennessee Department of Transportation Commissioner Gerald Nicely joined representatives from the Governor's Highway Safety Office, Department of Safety, Department of Health, Federal Highway Administration, Federal Motor Carrier Safety Administration, National Highway Traffic Safety Administration, AARP, AAA Auto Club South, and a number of other highway safety partners to sign a new Strategic Highway Safety Plan for Tennessee on Wednesday, September 30. The goal of the new plan is to reduce the number of fatalities in Tennessee by 10% by 2012.
"Working together, we have the ability to make dramatic strides in making Tennessee's roads safer," said TDOT Commissioner Gerald Nicely. "As a major partner in this effort, TDOT is increasing its focus on implementing improvements that can make roadways safer, like cable barrier rail, high visibility pavement markings, and improved directional signs."
«Read the rest of this article»