Offshore Voluntary Disclosures Also Due
Nashville – The Oct. 15 deadline is fast approaching for millions of taxpayers who requested a six-month extension to file their 2008 tax returns. That includes about 156,000 Tennesseans.
It's also the deadline for special voluntary disclosures by taxpayers with assets in previously undisclosed offshore financial accounts.
In most cases, Oct. 15, 2009, is the last day taxpayers may timely file their 2008 federal tax returns. The IRS expects to receive as many as 10 million tax returns from taxpayers who used Form 4868 to request a six-month extension to file their returns. Some taxpayers, for example, may have requested a filing extension to claim the first-time homebuyer credit for a home purchase that closed after the April 15 deadline.
Some taxpayers can wait until after Oct. 15 to file. This includes those serving in Iraq, Afghanistan or other combat zone localities and people affected by recent natural disasters. «Read the rest of this article»
State earns performance bonus for getting benefits to needy citizens

Nashville – The Tennessee Department of Human Services this week was recognized by the U.S. Department of Agriculture (USDA) for having one of the nation's top Food Stamp programs. Food Stamps, now called the Supplemental Nutrition Assistance Program (or SNAP), help low-income families put food on the table each month. Tennessee was cited as giving its eligible citizens the best access to the program and earned the top performance award of $3.3 million.
"This award shows that Tennessee is a leader in delivering the benefits that our citizens need in a timely and efficient manner," said Governor Phil Bredesen. "It is imperative that Tennesseans have easy access to programs that can provide assistance, especially during these tough economic times. I'm proud that the Department of Human Services is being recognized for delivering this vital food assistance program to our citizens." «Read the rest of this article»
Fort Campbell – A Fort Campbell Soldier died Thursday at Combat Outpost Garda in the Nerkh District of Afghanistan from injuries sustained from insurgent small-arms fire.
Specialist Russell S. Hercules Jr., 22, of Murfreesboro, Tenn., was an infantryman assigned to F Company, 4th Battalion, 101st Aviation Regiment, 159th Combat Aviation Brigade. He joined the Army in June 2006 and arrived at Fort Campbell in October 2008. «Read the rest of this article»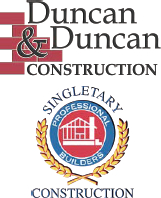 Volunteers for the local Extreme Makeover: Home Edition build are invited to a pep rally to be held at 8:00am on Friday, October 9th, at the First Baptist Church Laida Fellowship Hall in downtown Clarksville.
Don Duncan of Duncan & Duncan Construction and Bert Singletary of Singletary Construction, the selected partners for the build, invite volunteers to join in the pep rally.
The building project is an opportunity to give back to the community, Duncan and Singletary agree. "This community has given much to me in times when I needed it the most." Duncan said. "It is time for me to give back what little I can." Duncan said that many people helped his family in the long years of recovery after his seven-year-old son, Warren, had a stroke. Warren is now 24 and involved in the construction business.
Singletary said this is a special opportunity to change a life for a family that is different from building a house for sale. "I've been blessed with skill and ability and now I can use that to change someone's life," he said.
Conrad Rickettes, executive producer of the popular Extreme Makeover: Home Edition, will be present for the pep rally to personally thank volunteers for their willingness to participate in this life-changing event for a family in this area that will be selected on October 17 for the build. «Read the rest of this article»
This past Saturday I had the honor of participating in Soldier Ride Nashville 2009. After a week that saw flooding of many areas in the Southeast including Nashville, approximately 20 Night Stalkers linked up at the Park and Ride just off Exit 11 ready to participate as part of "Team Tre" in honor of our Fallen Comrade MSG Tre Ponder.  It was an early morning, not an uncommon time for the men of that group (I can't speak for the young lady in attendance).  It was also a wet morning, but nothing like what awaited us as we departed for Nashville.
As our convoy departed Clarksville heading East down I-24, the rain slowly intensified.  By the time we reached Edwin Warner Park, we were met with a steady rain that showed no signs of stopping.  My first thought was that our participation in the Soldier Ride was going to be cut short due to the rain,  which would be disappointing to say the least.  As we staged our bikes and gear in a dry spot under a nearby pavilion, the vehicles just kept coming.  Walking to the registration area I quickly realized that we were not alone;  the rain had not dampened the spirits of the hundreds who turned out to ride with some of our Wounded Heroes. «Read the rest of this article»